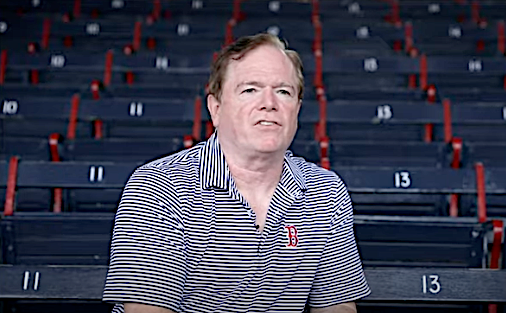 The Boston Red Sox, one of the iconic names in the world of baseball, is reinventing the fan experience.
In an age of data-driven decisions and personalized outreach, the Major League Baseball team is tapping into generative artificial intelligence to revolutionize its marketing campaigns. Here's how:
Rising complexity and democratization of data
The Red Sox's marketing operations are expanding, focusing more on outbound fan experiences. One might wonder why a team such as the Red Sox would need outbound marketing, since the ballpark is generally sold out. All teams go through ebbs and flows, and business is booming when the team is winning. But when sports teams go through a rebuilding phase, marketing is critical to ensure fan interest remains high, particularly in a market such as Boston, with so many other successful sports franchises.
One of the biggest challenges is that, for marketing, complexity is on the rise. It's not just in the volume of campaigns but also in the nature of data handling. Gone are the days when data access was limited to structured query language experts and database administrators.
Today, the Red Sox is championing the democratization of data. This shift allows multiple internal groups to visualize and experiment with potential scenarios. Generative AI has become a "marketing campaign companion," enhancing the quality and specificity of their outreach, Brian Shield (pictured), chief technology officer for the Red Sox, explained during a recent panel hosted by Google Cloud at its Next 2023 conference.
Tools and experiences for marketers
The Red Sox have been using GrowthLoop — a cutting-edge marketing platform formerly known as Flywheel Software — for three and a half years. The partnership has provided the team with a 360-degree view of its fans so it can create more targeted marketing campaigns. The focus has shifted from merely understanding the tools and data to uncovering broader opportunities for personalization and alignment with the brand's identity.
Moreover, the Red Sox operates within an advanced Salesforce environment. Given this complexity, one of the team's primary objectives was to identify solutions that could address the nuances of both the MLB brand and its Salesforce needs. Regarding outbound sales campaigns, the goal has always been to reach the right audience. This extends to various sectors, be it digital products, services or direct engagements with the sales teams.
Key partnerships to drive generative AI
At Next 2023, GrowthLoop, Google Cloud and Typeface, a generative AI platform for enterprise content creation, unveiled a combined solution designed to help marketers use personalized AI throughout their marketing campaigns. By merging AI into one continuous process, the AI Marketing Solution allows marketers to identify specific audience segments and create custom content, ensuring that campaigns start sooner, run more efficiently and maintain a consistent brand message.
Salesforce and Google Cloud also teamed up to help businesses use data and AI to improve customer interactions and understand their preferences. They plan to introduce two new tools later this year, enabling immediate data sharing and better predictions based on that data.
Navigating the future
So, does generative AI measure up to the demands of modern marketing campaigns? According to Shield, "generative AI is not a finished product, but rather an accelerant that brings people closer to the end objective." While the technology offers immense possibilities, human intuition and decision-making still hold the reins, ensuring campaigns remain on-brand and resonate with the team's values.
The journey toward incorporating AI models is filled with decisions — whether to use Google Cloud's AI models directly, partner or purchase solutions is still in the initial stages, making it too early to determine a single, definitive solution. MLB, for example, has been actively collaborating with Adobe Inc. on advanced projects and seeking solutions that can be applied across multiple campaign types and platforms.
According to Shield, a hybrid approach seems to be the most likely outcome. The primary goal is to centralize intelligence so that all decision-making is consolidated in one place.
"Building on a multiyear roadmap is important because things are changing so quickly," he said. "It's difficult to define an obvious path forward. But building that roadmap, which ties all this together, is the holy grail."
The takeaway
As the digital marketing landscape evolves, flexibility and innovation remain at the forefront. Google Cloud, with its open architecture, is leading the way, supported by a growing partner ecosystem. Meanwhile, organizations such as the Red Sox are setting an example for others to follow, where generative AI powers more personalized marketing.