Featured


Reports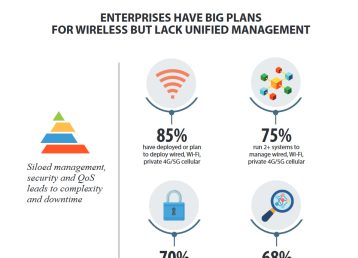 Enterprises Have Big Plans for Wireless but Lack Unified Management
October 2023 // Siloed management, security and QoS leads to complexity and downtime. A converged multi-access wireless network* is the […]
Continue Reading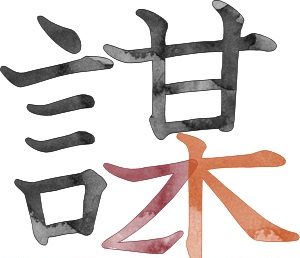 Avaya's Restructuring Is a Financial Exercise and Should Not Be a Concern for Customers
February 2023 // This week, after months of speculation, Avaya announced its financial restructuring plans. The company has entered into […]
Continue Reading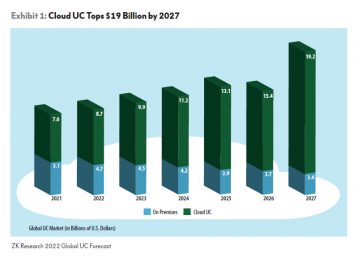 Unlock UC Usage Constraints: Meet Communication Compliance Requirements Without Sacrificing Employee Experience
February 2023 // Over the last five years, we have seen a significant shift in how we work. Cloud-based unified […]
Continue Reading
Check out


OUR NEWEST VIDEOS

December 4 ZKast with Savio Tovar Dias of Avaya

16 0

Nov 28 ZKast With Bob Laliberte on the topic of Arista

144 0

Nov 27 ZKast with Tim Dyer of CommScope

263 0
Recent


ZK Research Blog
News


Cisco's approach to AI includes a processor designed for AI's networking demands, leveraging Cisco's AI capabilities to bolster security and observability, and more.

It's been about a year since generative AI (Gen AI) burst on the scene. Many people have played with the technology and now understand its use case is creating original content or data that mimics real-world patterns. For IT vendors, the use cases go far beyond creating simple pictures or writing press releases. In fact, the network vendors have been looking at how to use the technology to transform network architecture as well as how they are managed.
Cisco
, by far the industry's largest networking vendor, believes that AI will play a critical role in modern networks regarding handling their increasing complexity and scale. During a global analyst call, Liz Centoni, Cisco's Executive Vice President, Chief Strategy Officer, and General Manager of Applications, recently shared details about its multifaceted AI strategy. Here are the highlights.
Gen AI Strategy and Integration
Cisco's approach to AI is multifaceted and deeply integrated across its portfolio. A key element of Cisco's evolution toward gen AI is the development of
Silicon One
, a chip designed to handle massive workloads. Silicon One supports Cisco customers and hyperscalers in building AI-based infrastructure, encompassing advanced technology, data center networking, and optics.
Most networking vendors use merchant silicon to power their products, but custom silicon gives Cisco its price-performance advantage. Consider the GPU as an analogy. Most understand that the processing power required for high-end graphics is far beyond the capability of an off-the-shelf CPU, so companies like NVIDIA make chips specifically designed for the rigors of graphics processing. Similarly, Cisco's Silicon One is a processor designed for
networking demands
.
However, Cisco's strategy goes beyond silicon as the company has many capabilities built into software. Over the past decade, Cisco tapped into the power of AI to improve threat detection, provide better customer support, and collect richer insights. The networking giant has integrated AI-powered capabilities across its many products.
Webex AI Assistant
, for example, is a feature that enhances the Webex meeting experience through voice-activated controls. Users interact with Webex AI Assistant using natural language commands to automate common tasks.
"We've been incorporating AI into our portfolio for a long time, and using gen AI is propelling our innovation even more than ever before. The idea is moving into the era of self-healing networks, closed-loop automation, and extended visibility into network traffic—things that the industry has talked about for a long time. This is the time when we can really make that happen," said Centoni.
Internally, the company uses AI to help different departments, such as sales, marketing, and human resources (HR), focus more on creative and strategic work instead of spending time combining data. According to Centoni, Gen AI adds a new dimension to Cisco's AI capabilities in machine learning (ML), deep learning, and computer vision. It signifies a leap towards more creative, efficient, and flexible AI applications, reshaping customer experiences and operational efficiencies.
Acquisitions and Investments in AI
Acquisitions and investments also propel Ciscon's AI strategy. The acquisition of companies like Splunk and Armorblox has bolstered Cisco's AI capabilities in security and observability. Splunk leverages large data sets to enhance digital resilience and security, while Armorblox uses natural language understanding to improve threat detection.
"We want to address these complex threat vectors that blur the line between cyberattacks and legitimate activities. The attacks are getting so real, and it's becoming hard to distinguish what's legitimate and what's not," said Centoni. "We also want to support security analysts better to identify and prevent these emerging attacks given the number of incidents, alerts, and events coming their way."
Another recent acquisition, BabbleLabs, has provided Cisco with a way to separate human speech from background noise, thereby improving its collaboration and conferencing tools with a built-in noise-cancellation feature. It's available to all Webex Meetings users, whether they connect via a conference room or a mobile device. While many vendors now tout this capability, Cisco's background noise removal can eliminate all noise but human voices or everyone's voice but the speaker.
These acquisitions, among others, are part of Cisco's vision of AI as a driver of automation, efficiency, and co-creation. The goal is to "democratize technology," making it accessible to a broader range of users, regardless of their technical background, Centoni explained.
Responsible AI and Trustworthiness
Central to Cisco's approach is a focus on responsible and ethical AI. The company has integrated data security and privacy principles into its product development and company policies. A key aspect of this approach is transparency and accountability in using customer data for training AI models, with Cisco investing in alternative methods like synthetic training data to minimize reliance on customer data.
Regarding infrastructure, Cisco's investment in AI is innovative and environmentally conscious. The launch of Silicon One G200, for instance, shows Cisco's commitment to developing high-performance AI capabilities that are also sustainable. Designed for Ethernet-based AI/ML deployments, Silicon One G200 provides double the bandwidth and power efficiency, along with half the latency of its predecessors. The chip can handle more data using less energy and quicker response times.
Furthermore, Cisco extends its AI expertise to partners and customers, helping them implement AI-driven strategies. This is part of Cisco's broader goal to bridge the gap between having an AI strategy and being able to execute it. Cisco has developed an
AI Readiness Index
to help partners gauge whether their current IT environments are ready to support AI.
Despite all the benefits of AI, Centoni acknowledged the challenges, including bias, data privacy, and intellectual property rights. Cisco advocates a balanced approach between developing AI tools and regulations to ensure responsible use.
"Responsible AI, or rather the move toward trustworthy AI, is a top area for us. It's also a dynamic area because it keeps us on our toes. We can't sit back and feel like we've covered everything. It's a space we know we need to continue to work at," said Centoni.
The Takeaway
Cisco's cautious and thorough approach toward gen AI reflects a deep commitment to data safety and security for its operations, as well as its customers and partners. As Cisco continues integrating gen AI into different products, it's well-positioned to help other companies leverage this emerging technology.