Cloud communications provider Dialpad introduces domain-specific generative AI. Learn more about DialpadGPT.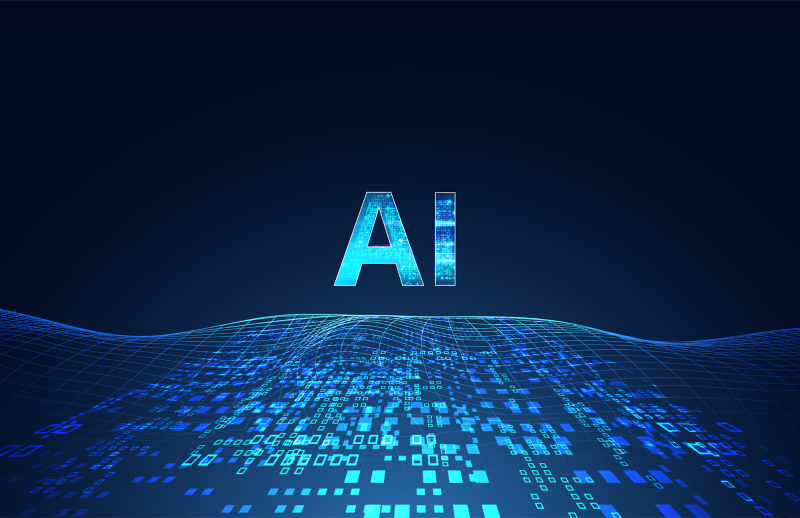 Despite all the hype, ChatGPT can be a valuable tool for certain things. But it lacks the business-grade functionality to power mission-critical applications.
Aware of the limits of ChatGPT, some companies are harnessing the power of generative AI to help transform business operations.
Dialpad announced it has launched DialpadGPT, which it describes as "a domain-specific LLM tailored specifically to power features that automate tasks for enterprises of all sizes, improving customer service, sales, and recruiting experiences."
Dialpad's DialpadGPT: LLMs, NLP, Semantic Search
Dialpad has been focused on AI solutions for some time, with products in the contact center, sales, voice, meetings, and messaging. While almost every cloud communications vendor has AI initiatives, Dialpad's differentiation is that Dialpad Ai is still the engine that powers a large portion of its product offerings.
AI-based transcriptions, Natural Language Processing (NLP), semantic search, omnichannel, and digital self-service are all powered by Dialpad Ai. DialpadGPT is the company's new LLM that underlies its tech stack, and it will power Dialpad's new generative AI capabilities such as Ai Recap, Ai Playbooks, and more.
The company says it designed the new product using five billion minutes of conversational data for the language of business. Dialpad says that existing LLM-based solutions like ChatGPT have been a good way for businesses to become acquainted with artificial intelligence. But they lack scale, accuracy or business-specific data, privacy, and security that businesses need.
Businesses are clamoring for AI capabilities, but hurdles remain. To address this, Dialpad says it designed DialpadGPT to be immediately available and scalable. The company says the new solution enables enterprises to take advantage of Dialpad's generative features right away versus placing it on some future roadmap.
Many companies looking to implement generative AI face gaps in expertise and find it hard to locate the right talent. DialpadGPT includes no-code options so that there is no learning curve to add purpose-built DialpadGPT for a very broad group of buyers and users in sales, customer service, collaboration, and recruiting.
Targeting a wider group of customers is a smart play by Dialpad. The company is one of many cloud UCC and contact center providers but now appears to be creating differentiation for itself as an AI company.
DialpadGPT: Built on Homegrown AI
DialpadGPT leverages the expertise of the company's AI engineers and data scientists, who have built Dialpad's AI tech stack, including the proprietary real-time speech recognition (ASR) engine, natural language processing (NLP) models, and semantic search capabilities.
The company says DialpadGPT can boost worker productivity and drive insights on customer attitudes and sentiments. At the same time, it can change how an organization works with its customers.
Dialpad developed its natural language processing and AI expertise over the past five years.
In early 2018, the company acquired Salesforce-backed TalkIQ, an enterprise AI leader in conversational data. The acquisition brought TalkIQ CEO Dan O'Connell, and CTO Jim Palmer into the fold.
Five years later, O'Connell is Chief AI & Strategy Officer and Palmer serves as VP of AI engineering.
The team from the TalkIQ acquisition leads Dialpad's AI vision.
Alongside its AI development, Dialpad says it has published nine academic research papers in the past year.
Bottom Line: Commitment to AI
When it comes to delivering AI, there are many approaches. Most of the industry has chosen to leverage third-party LLMs. Dialpad's longtime vision has always been to build its own AI, creating an early mover advantage as the company can build precisely what its customers need.
Dialpad is moving fast, releasing AI products each month that align with its "12 Months of Ai " launch initiative and growing well organically. In fact, before it announced DialpadGPT, the company said it crossed $200 million in annual recurring revenue for the first time.
The company shows great promise, and its commitment to AI indicates it's heading "where the puck is going." Of course, customer uptake of these new solutions (and their ability to improve end-customer interactions) will be the ultimate judge.