The organization improved targeting and upsell opportunities, as well as integrating digital touchpoints with MLB's customer relationship management (CRM) system.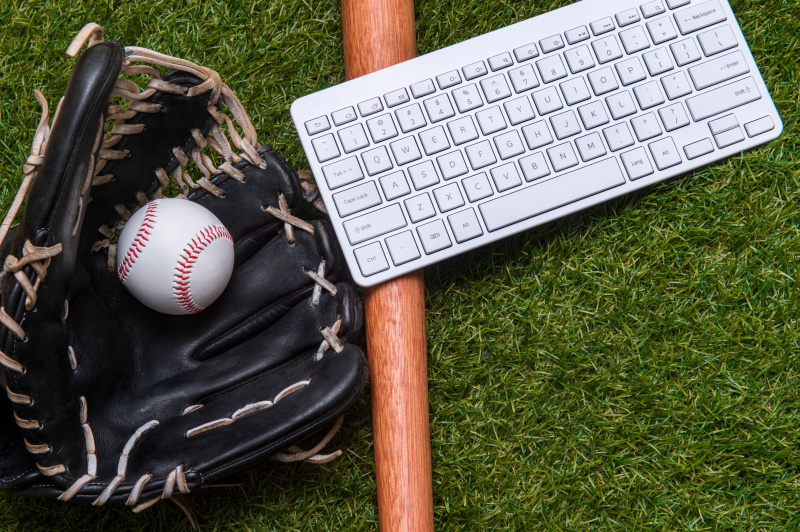 Major League Baseball (MLB) has a rich history as the oldest major professional sports league in the world, with a massive following of 175 million fans in the U.S. and millions more worldwide. MLB boasts 100 million tickets sold annually, a strong social media presence, and 11 billion minutes streamed on MLB TV each year. In 2000, MLB centralized its digital rights, creating a unique structure compared to other sports leagues.
Centralization enabled MLB to manage many of its services in-house, including data and activation of digital marketing, content, apps, and core technologies. Of all the sports leagues, MLB has centralized as many services as possible to make the experience across parks consistent. Zoom Contact Center being used for replay operations is another example of this. Other leagues, such as the NFL enable the individual teams to have much more autonomy. In my opinion, neither is "better," it's just differing approaches with best-in-class fan experience being the goal.
Initially, it took MLB up to seven days to build and activate a customer segment. With ticketing, shopping, streaming data, and more, finding specific segments was challenging and time-consuming. For example, identifying a single game ticket buyer segment in MLB involved pulling data from various sources and creating complex SQL queries to obtain the right information, such as the person's identity, email address, and purchase details. This process was especially difficult for MLB's marketing team, which lacked the expertise to write SQL queries for specific data points, explained Kasia Danilczuk, senior product manager of fan data for MLB, during a session at the Adobe Summit, which took place March 21 to 23 in Las Vegas.
The session, titled "How MLB is Revolutionizing Fan Personalization at Scale," centered on MLB's partnership with Adobe and how the league was able to simplify segmentation using the Adobe Experience Platform. Specifically, MLB focused on single ticket buyers, season ticket buyers, and hot leads. The goal was to improve targeting, upsell opportunities, and tailor products to specific audiences, as well as integrating digital touchpoints with MLB's customer relationship management (CRM) system to provide leads for sales teams.
"Our data engineering team created One View, a data product that we house internally. Our goal with One View was to be the foundational layer of our segmentation and create a single view of a fan—a holistic fan profile. Then, bring that data into a downstream activation platform so that it can be leveraged by whoever may need it," said Danilczuk.
With One View, MLB democratized data access for different teams, including marketers and content creators. One View includes information like contact details, demographics, purchases, and web/app data. To keep the platform simple, MLB split data between events (time series data with timestamps) and attributes (traits about people). This structure allows users to create segments by combining traits with actions or behaviors.
Since MLB has a vast amount of data with subject matter experts focusing on specific domains, the league is moving towards a self-serve ecosystem that allows its 30 ball clubs to directly define and activate segments. By putting segmentation in the hands of the clubs, MLB is able to speed up marketing campaigns, reduce delays, and improve overall efficiency across teams. In fact, the new approach has reduced segmentation time for MLB clubs from seven days to less than a day. MLB estimates saving approximately 7,000 hours by making data more readily accessible for creating and exporting segments.
There were several important lessons learned in the process, according to Chris Stolz, principal enterprise architect at Adobe. First, having clean and organized data is crucial for efficient implementation. Second, focusing on segmentation helps cover most use cases before expanding into journeys. Third, the professional services team's ability to foresee challenges and provide tailored solutions proved to be a game-changer (literally). Lastly, ongoing adoption is vital for a successful project.
During the Adobe Summit session, Danilczuk and Stolz also discussed MLB's real-time journey orchestration and how, using Adobe Journey Optimizer, the league is carrying out its "digital together" concept, which refers to the fusion of in-person and digital experiences within a ballpark. At a baseball game, fans expect personalization and unique experiences. In-park engagement promotes vendors, sponsors, and attractions, ensuring that fans have an enjoyable time. This positive experience not only drives ticket sales for future games but also keeps the crowd engaged during events.
MLB developed a system where fans can scan their ticket at a ballpark, then the system quickly processes their information and puts them on a customized journey. These journeys use event listeners, checks, conditions, and actions to send personalized messages to fans in real-time. The journey system is very different from batch segmentation, where all users get the same experience. However, by combining both methods, MLB can run large audience-driven campaigns while still delivering tailored experiences based on user behaviors and interactions.
In conclusion, Danilczuk shared three key takeaways from MLB's fan personalization efforts, which other organizations could implement in their business:
Define your strategic audiences: Identify specific groups you want to target, such as avid fans, casual fans, or families. Knowing your audience allows for better targeting and personalization.
Have the necessary data: Make sure you have relevant data about your audiences and store it in an accessible and organized manner. If you lack data, make efforts to collect and incorporate it into your system.
Be prepared to activate upon the data: Once you have defined your audiences and collected the necessary data, use this information to create personalized and engaging experiences for your customers.