The company announced Carbon Emission Insights, a widget to help enterprises optimize their sustainability practices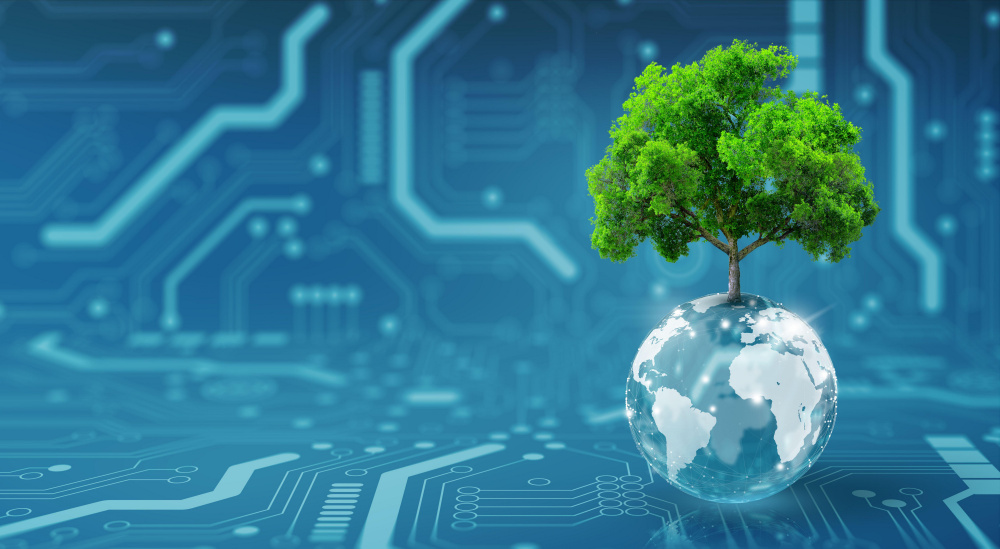 Cisco Live EMEA returns to an in-person format for the first time since early 2019. At the Amsterdam event, Cisco announced some Webex innovations to help companies achieve their sustainability goals. While sustainability is a big issue across the globe, Europe provides an excellent location for the announcements as the European Union (EU) has led the world in this area. The EU has put in place several policies aimed at promoting sustainability and reducing environmental impacts, including the Paris Agreement, the Renewable Energy Directive, and Circular Economy Action Plan. Also, there is strong public demand for action on sustainability issues in Europe, with citizens being highly active in creating urgency for government leaders.
As a company, Cisco has made sustainability a bigger part of its overall corporate social responsibility goals. Last year it named Mary de Wysocki to be its first Chief Sustainability Officer. It also set a goal to reach Net Zero greenhouse gas (GHG) across its value chain by 2040. The company also rolled out a partner program to help its massive reseller base with its sustainability initiatives.
At Cisco Live EMEA, the company announced Carbon Emission Insights as a widget inside its Webex Control Hub. This feature gives customers access to three key pieces of sustainability goal-oriented information.
Customers will have the ability to monitor the scope two emissions, defined as the indirect emissions that result from purchased electricity or heat from another organization, across all the collaboration devices an organization company has deployed.
Customers will be able to see historical data and trending information which shows administrators' progress toward meeting sustainability goals. Companies can use this data to measure any changes made to improve sustainability.
There is a new feature called Office Hours which provides IT administrators and facilities professionals with recommendations on how to optimize equipment around office hours. For example, when Office Hours is turned on, devices will automatically be shut down during certain hours. Office Hours will also turn off digital signage when there are no people around. During a pre-brief, Cisco shared a case study where 40 Webex Board Pros were turned off for 12 hours a day, and this equaled an annual savings of 16 MWh. Based on regional power costs, this results in savings of 9,512 euros in Germany, 10,030 euros in Italy, and 10,116 euros in France.
In addition to Control Hub updates, Cisco has made sustainability part of the design of Cisco devices. This includes unit design, packaging, power consumption, and other factors. Cisco has also enabled environment systems to be integrated into Webex where window shades can be closed if rooms get too warm when a meeting is in progress. This has been implemented at Cisco's New York Penn1 building.
There was other Webex news outside of sustainability. At the show, Cisco announced that the device integration with Microsoft is now generally available (GA) for the Room Kit Pro, Board Pro 55 and 75, and Room Bar. It's important to understand this isn't just basic interoperability but native integration without having to reboot between Webex and Teams meetings. Cisco has enabled the management of the devices to be done through either Webex Control Hub or the Microsoft Admin Console, giving customers choice.
Also, Cisco announced a new device, the Table Microphone Pro. This brand-new device will amplify the audio experience in any kind of conference room. It comes with Cisco's noise cancellation, which is the same AI-based capability found in other Cisco devices. Like all devices, it can be managed through Control Hub and is designed to be plug-and-play.
In addition, Webex Go, which was announced last year, will be available in the UK. As a reminder, this gives customers the ability to have a business phone number provisioned on their personal phone via an e-sim. Lastly, Cisco has added Webex data centers in Frankfurt and Amsterdam, which is important for businesses that have data sovereignty requirements.
The product updates are something I've become accustomed to with Cisco at its user conferences. It was good to see Cisco tie what it's doing with its collaboration offerings to sustainability endeavors, given the focus the latter has had at the corporate level.