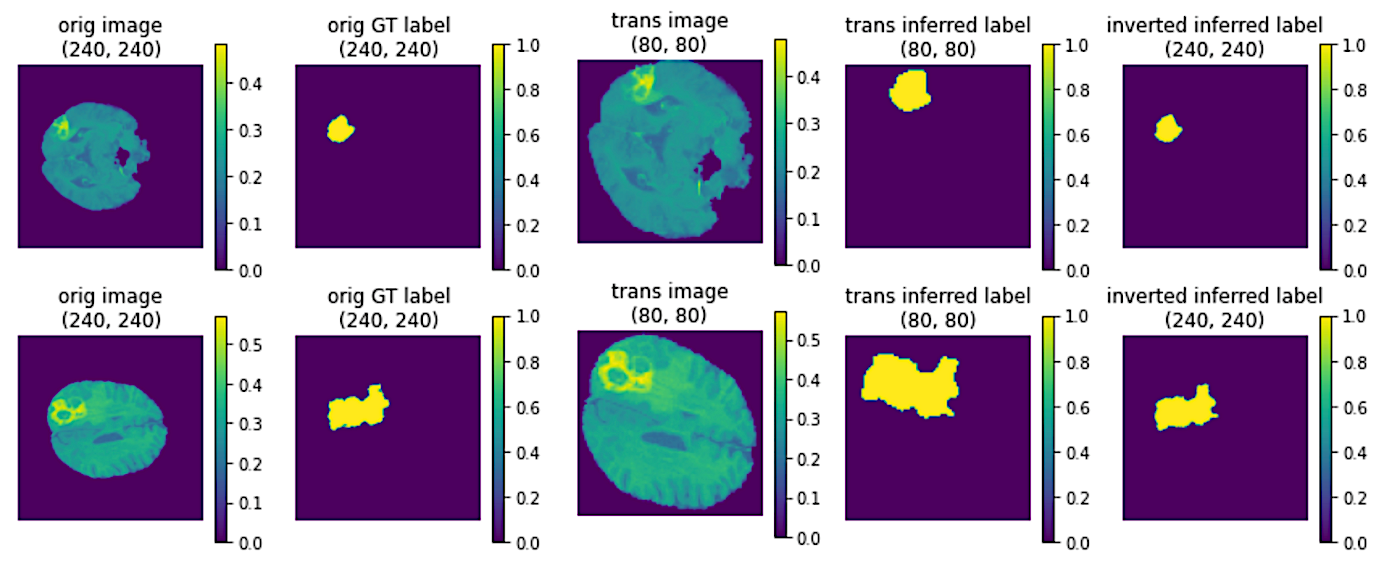 Artificial intelligence promises to revolutionize almost all industries, but one of the use cases where it can have a significant impact is the slow and error-prone processing of medical images.
Yet AI in radiology hasn't been broadly adopted because of the complexity of clinical workflows and the lack of industry standards. In fact, according to Nvidia Corp., 99% of medical imaging AI applications never make it to patients because they can't be deployed at large scale.
Nvidia and Nuance Communications Inc. are working to change that by bringing medical imaging AI models directly into clinical settings. The two companies Monday announced a partnership to connect the deployment environment of the Nuance Precision Imaging Network, or PIN, with the development environment that Nvidia has built through its Medical Open Network for Artificial Intelligence or MONAI consortium. The combined offering will allow AI models to be deployed at large scale, driving better patient outcomes across many use cases.
PIN is a cloud-based platform built on Microsoft Azure that brings patient data from diagnostic imaging into clinical and administrative workflows. It's accessed by 80% of U.S. radiologists who use Nuance's PowerScribe radiology reporting technology to interpret medical images. Nuance also has an image sharing network called , which is connected to more than 12,000 healthcare facilities.
"It drives imaging data into the clinical workflow in radiology and downstream to other clinical users through integrations with electronic health record systems," said Peter Durlach, executive vice president and chief strategy officer at Nuance.
MONAI is a collaboration that started between Nvidia and King's College London as an open-source, community-led framework. It has grown into a set of freely available frameworks that are standardized and provide best practices of AI development for healthcare researchers, specifically medical imaging. MONAI has been widely adopted in the industry, with more than 600,000 downloads, 450 GitHub projects and 160 papers published.
Getting AI models into widespread clinical deployments is a major roadblock for developers today. Connecting MONAI with PIN will help speed up the process of building, testing, and validating medical imaging AI models, and then bring those innovations to patients. Those who deploy these AI models don't have to build additional infrastructure or do any custom work.
While this is purpose-built specifically for radiology, AI can be applied in a number of different areas like pathology and surgical data. The key piece here is standardization to make AI models deployable across a wide variety of healthcare information technology infrastructures.
"The introduction of the MONAI application standard and the partnership between NVIDIA and Nuance is going to remove existing barriers, enabling the extraordinary capabilities of AI," said David Niewolny, director of healthcare business development at Nvidia. "It could become the de facto standard for the industry, driving researchers to develop more because they have a path to make a clinical impact with their specific application."
Mass General Brigham, a Boston-based nonprofit hospital and physician network, has been developing AI for six years for clinical purposes with approximately 14,000 researchers at the National Institutes of Health, where many of its AI algorithms are being created. It's one of the first medical networks to use the combined MONAI/PIN offering to develop a unique workflow that links medical-imaging model development, application packaging, deployment and clinical feedback.
In the past, it was difficult for Mass General Brigham to bring the work of researchers into clinical settings. Now, the medical network can set up a pipeline that allows researchers to deliver AI models into a framework, which can then be applied in the real world.
For example, the institution has deployed a breast density AI model that produces scan results in just 15 minutes, instead of days. Another example is a lung function score model that was used during the peak of the COVID-19 pandemic. Physicians were able to monitor the output of patient X-rays and computerized tomography scans to identity critical cases that needed hospitalization.
Mass General Brigham also recently deployed an adrenal cancer detection model, which uses CT scans for diagnosis and follow up. This is just the tip of the iceberg when it comes to other applications that are currently being developed, said Dr. Keith Dreyer, the network's chief data science officer.
"Having two industry partners create a solution that connects those together is a gamechanger," said Dreyer. "This has had a big impact on patient care. It's this combination that has allowed us to decrease model adaptation times from years down to months or weeks, reduce medical imaging application development and decrease the maintenance costs."
There are many vendors in the AI ecosystem, but Nvidia's approach has been to build turnkey systems that simplify the deployment of the technology. Its Drive system simplifies getting autonomous vehicle into production, Omniverse makes digital twins easier to deploy, and now MONAI, in partnership with Nuance, can close the gap between the vision and reality of medical AI.