Mitel is introducing cross-launch capabilities for various meeting platforms, including Teams, Zoom, and RingCentral, allowing users to choose their preferred platform and launch it directly from the MiCollab interface.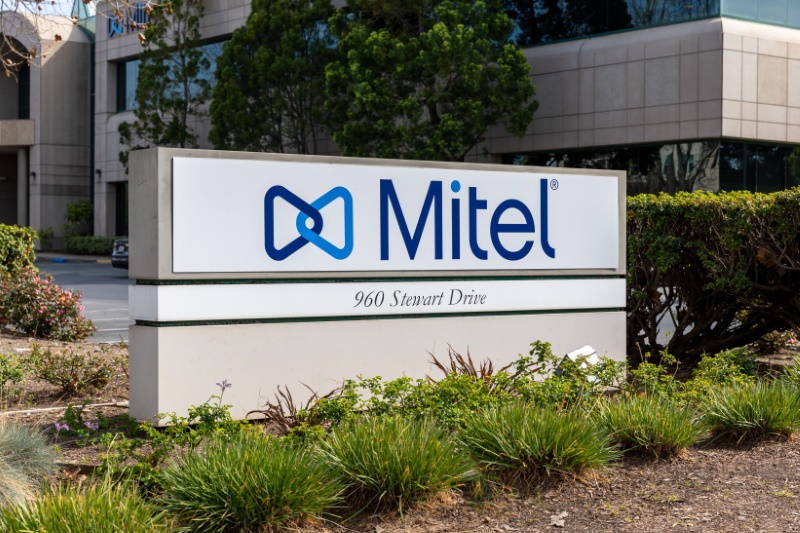 Unified communication (UC) tools are essential for today's businesses because they make communicating easier and more efficient. These tools allow people to work together in real-time, no matter where they are located. They can be used with other business software, improving company operations. As a business grows, UC tools can quickly adapt to handle more users.
Over the past year, there has been a marked shift in UC buying habits. During the pandemic, businesses scrambled and bought several UC solutions. As businesses transitioned to the post-pandemic world, there was a desire to standardize on one vendor. Given each product's relative strengths and weaknesses, a single vendor proved unrealistic, and the pendulum swung back to multi-vendor – this time choosing two-three key vendors versus the cast of thousands one would have experienced a few years ago.
Unfortunately, multi-vendor brings fragmentation across communications channels. To help with this, Mitel recently announced a new version of MiCollab, a collaboration tool that provides a unified platform for voice, messaging, and meetings capabilities for users. With the new MiCollab release (9.7 SP1), Mitel is introducing cross-launch capabilities for various meeting platforms, including Teams, Zoom, and RingCentral, to name a few. This will allow businesses to choose their preferred platform and so that users can directly launch the application from the MiCollab interface. A future update will offer the ability to select multiple meeting providers, further enhancing the ease of use and customization for individual users, according to Mats Perjons, Mitel's product marketing manager.
For example, the improved integration with Teams allows users to route calls through Mitel's system and achieve significant cost savings. While native Teams calling is an option, the costs are very high as Microsoft's calling rates are expensive compared to what a company could manage to negotiate with a local telco. Also, by using an alternative platform, such as Mitel, for telephony, customers could avoid the jump to an E5 license.
"Many organizations use Teams for video but are looking for cost-effective alternative MS Teams Calling. Mitel's platform gives customers direct control of their communication platform," said Perjons.
Although every vendor wants to have the whole UC pie, a vendor's willingness to work with other vendors is the right thing to do as it's best for the customer – providing vendors with a different market advantage. Workers want choice when it comes to the applications they use, and the vendors that provide that flexibility have the best chance of winning in an increasingly crowded space.
Mitel has also addressed several specific user issues, such as making the speakerphone icon more accessible during calls by placing it at the center of the screen and improving the software's accessibility by making it compatible with ADA/508 regulations, which help people with disabilities. A new feature in MiCollab called Job Access With Speech (JAWS) turns text messages and pictures into sound, allowing users to hear, rather than see, what's on their screens.
Recognizing the impact of network strength on call quality, MiCollab now also includes an automatic network detection feature. It selects the most robust available network signal and hands over the call to that network, whether Wi-Fi or cellular, improving call quality.
The latest MiCollab release also includes integrated SMS capabilities along with a visual display to present call quality metrics in near real-time, including packet loss, jitter, and latency. With network connectivity being key in delivering high-quality voice, users are asking for indicators to help them understand why audio is sub-par. The details provide insight into current network conditions during the call. Mitel has multiple ways of gathering customer and partner feedback to enhance its product portfolio including Mitel User Voice and Partner Advisory Councils for example. The company's philosophy is not just about offering a UC solution but building a platform that provides an integrated and customizable UC experience. Whether via web or mobile clients, users can now tailor communications to their needs, picking and choosing from their preferred collaboration tools and platforms and using MiCollab as a central tool to coordinate their selections. "By enhancing MiCollab, Mitel is showing its commitment to meeting users' needs," said Perjons.