Despite market maturity, Bandwidth study find managing communications still a challenge for most companies. Their recommendation: vendor consolidation.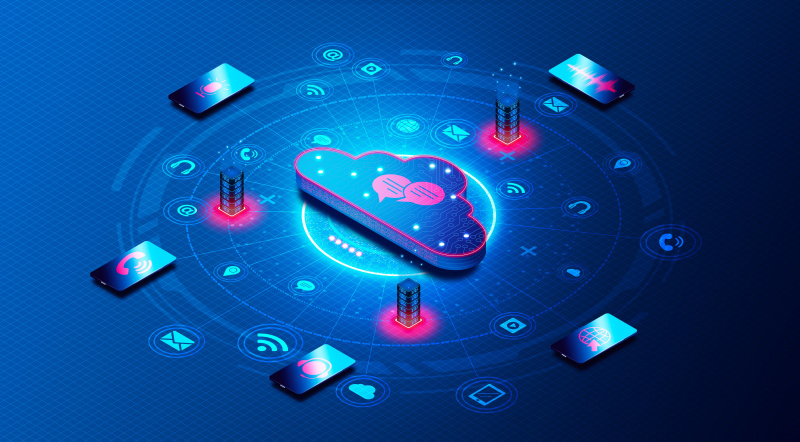 There is no technology industry more mature than communications. Businesses have been purchasing communication services for over a century but despite the maturity of the market, companies still struggle when managing their systems. Enterprises struggle as they grow and evolve, which can lead to a hodgepodge of mismatched communications technologies, including carriers and software. In fact, according to findings from Bandwidth's 2023 Enterprise Communications Landscape study, managing communications systems is a significant challenge for over 90 percent of IT leaders.
Enterprise cloud voice and messaging provider Bandwidth surveyed more than 1,000 enterprise IT leaders worldwide about the state of their communications stack. The results of the survey demonstrated that IT leaders struggle to create consistent and seamless user experiences (UX) in communications, with the UX as their top concern, followed by cloud migrations, call reliability, and pricing.
There is a convergence taking place between unified communications as a service (UCaaS) and contact centers as a service (CCaaS) solutions, creating a new category called XCaaS, TrueCaaS or something similar, where experience is a crucial differentiator. However, success with converged communications requires a cloud that interoperates across different carriers, particularly for enterprises.
The study found that nearly 57 percent of organizations are dealing with two to four carriers, while 24 percent manage five to nine carriers, and 49 percent manage three or more UC and CC platforms. This presents IT leaders with significant challenges. The more carriers companies engage with, the more communication systems they must manage, which is extremely difficult for 67 percent of the respondents.
In 2023, 55 percent of organizations are using four or more third-party tools that must incorporated in the communications stack. Managing, updating, and replacing all of these third-party integrations can be a daunting task. Call recording, messaging applications, voice transcription, interactive voice response (IVR), Payment Card Industry (PCI) processing, voice biometric authentication, natural language processing (NLP), sentiment analysis, and real-time coaching were named by IT leaders as the most commonly used third-party tools.
Given the vast array of applications available in the communications ecosystem, piecing them together in a manner that suits the organization depends on the voice provider. According to the study, Microsoft Teams is leading the UCaaS pack, with more than 280 million monthly active users in Q2 2023. Cisco and Zoom are also popular choices that provide bring your own carrier (BYOC) options through Cloud Connect for Webex Calling and Zoom Phone. Although BYOC may seem like an added complexity, it has helped organizations migrate quickly.
BYOC allows organizations to streamline and consolidate their communications while maintaining control. More than half (59 percent) of organizations view BYOC integrations as a requirement in a carrier or a software provider. BYOC offers several benefits, including flexibility and control over telephony needs, direct-to-carrier insights, cost savings, and customized coverage. Additionally, getting voice, emergency, and messaging directly from a carrier helps resolve issues faster and leads to less downtime.
When asked what they care most about in a carrier, IT leaders first named active network monitoring, call quality, and uptime metrics. Support and technical assistance came second, followed by network redundancy in third place. Infrastructure innovation and regulatory compliance support rounded out the list as the fourth and fifth important qualities in a carrier.
Despite being named last, 44 percent of organizations lack confidence in their emergency compliance, which translated to not having the tools for employees to make a successful 911 call in case of workplace emergency. Only 56 percent of those surveyed are fully compliant with emergency regulations. Managing compliance is even more complicated for 47 percent of respondents with a hybrid or fully remote workforce.
Bandwidth recommends simplifying all of this complexity with vendor consolidation. IT leaders usually view carriers simply as providers of voice and messaging services and not as strategic partners. But the root cause of CX disruption, revenue loss, and downtime, is often the carrier network. Therefore, building a strong foundation with the carrier is essential.