The company is positioning its AI technologies as a technology that will heavily influence the future of PCs, shifting the abbreviation from meaning "personal computer" to "personal companion."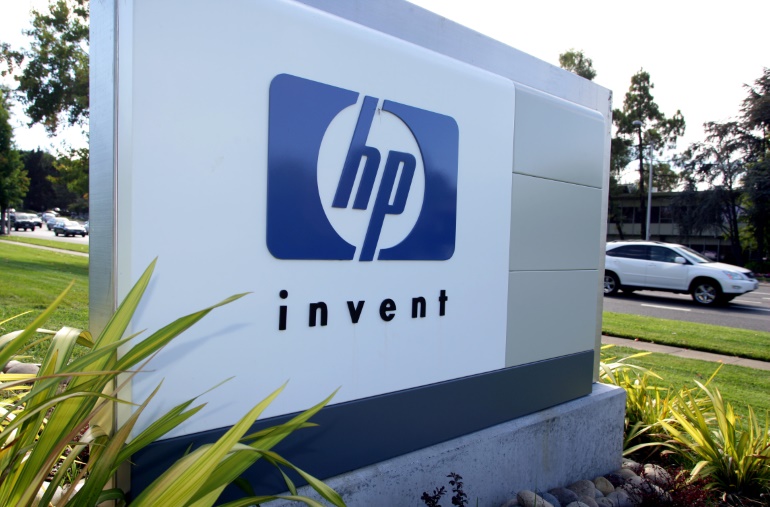 HP made some interesting announcements at its first-ever HP Imagine event. HP held the event at its Palo Alto offices, which was fitting as that's the location where Bill Hewlett and Dave Packard sat for many years. At the event, the company announced 20+ devices and services, including HP AI innovations, HP and Poly audio, and video conferencing solutions, HP managed collaboration solutions, and refurbishment services aimed at extending device life. The other announcement that piqued my interest was the HP Spectre Foldable PC.
CEO Enrique Lores kicked off the event. During his keynote, he stated, "All of our innovation has been done with one objective – helping our customers to live better, work happier, and dream bigger." Lores also outlined three big trends that HP uses to guide its innovation, these are:
The era of flexibility, where how people work has fundamentally changed. Lores punctuated the trend by saying in almost all customer conversations, worker flexibility is the first thing that comes up.
The impact that AI will have across HP. He talked about how AI will help make the employees much more productive and enable HP to design and build new experiences. Lores also stated that AI will heavily influence the future of PCs with the abbreviation shifting from meaning "personal computer" to "personal companion" as future processing capabilities will enable people to run AI locally, instead of always having to leverage the cloud.
Sustainability as a more significant part of buying criteria. Lores discussed how HP uses new materials and has changed how it designs its products. This is a trend I've noticed as well as my research shows that sustainability now accounts for up to 20% of the RFP process.
With that being the vision from HP, below is a closer look at many of the products announced at HP Imagine.
HP AI Innovations: No announcement in today's world would be worth its salt without the first and ninth letters of the alphabet: A and I. So, HP AI innovations could be viewed as the company just joining the parade. But don't let that fool you. It has some interesting possibilities. One component, HP AI Studio (which should be available next year), aims to help accelerate AI model development. The company also announced a collaboration with the industry's AI heavyweight—NVIDIA—on the first workstation solutions. The NVIDIA AI Enterprise software platform should come to the market in the coming months.
HP and Poly solutions: HP acquired Poly just over a year ago with the goal of helping the company build hybrid work solutions. At Imagine, that combination took a good step forward with announcing "curated meeting room solutions for rooms of all sizes." The solution includes a couple of bundles — the Poly Studio Bundle and the Poly Studio R30+ Bundle — that bring Poly's high-performing cameras and powerful computing to small and large room implementations.The company also touted Poly's existing smart camera tech that can frame groups, speakers, and people equitably. In addition, Poly's DirectorAI Perimeter tech can precisely frame meeting participants—even in a glass meeting room. With room dimensions input, the system's AI tech can accurately capture faces within the glass walls or windows—and not beyond.
HP managed collaboration solutions: HP unveiled a new managed collaboration subscription solution, which the company positions as a conference room as-a-service. The service aims to help users make the most of in-office video conferencing experiences.
Device refurbishment: Extending the useful life of devices is one of the keys to our industry's sustainability. At Imagine, HP announced its first device refurb offering. The announcement quoted the legendary Dave Packard: "The betterment of our society is not a job to be left to a few. It is a responsibility to be shared by all." Under the "Renew Solutions" badge, the company's refurb concept builds on an internal program that's been running for a couple of years. Renew Solutions will test and inspect devices—beginning with and expanding to printers, collaboration equipment, and other hybrid solutions down the road. Initially available in France this year, it will expand in 2024, with an existing rental model in India continuing. The company will provide recycling and disposal, recovery services, and programs for carbon offset.
HP Spectre Foldable PC: Although the all-in-one PC HP announced looks like a knockoff iMac, the company did announce something that I found very interesting—the Spectre Foldable PC. OK—it looks a bit like a Surface, but this is where HP's heritage of making PCs should give it an edge. It actually appears to be an innovative device. The company bills Spectre as a 3-in-1 device that combines elements of a laptop, tablet, and desktop: a small, foldable 12.3-inch laptop, a 17-inch tablet, and a fully functional desktop with a detachable keyboard.
What else?
There were a lot of other announcements at Imagine, including a raft of printing solutions (what HP event would be complete without an all-in-one printer?), but the AI innovations, the combined HP and Poly solutions, managed collaborations, device refurb, and the foldable PC are what stuck out to me.
With acquisitions like Poly, HP has worked hard to remove itself from its legacy burden. The announcements at Imagine are a step in the right direction. I'll be particularly interested to see how it enhances its AI Studio and the offerings from Poly.