Webex outlined three focus areas for the group – reimagine work, reimagining workspaces, and maximizing customer experience.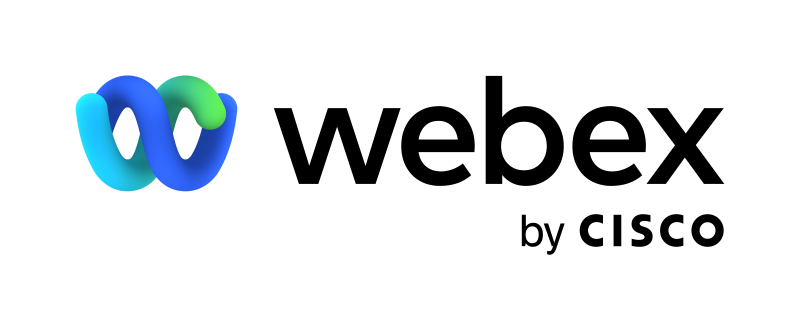 Cisco's global event, Cisco Live, was held last week in Las Vegas. While much of the product news was focused on networking and security, there were still plenty of Webex announcements. During his keynote, Cisco EVP of Collaboration and Security, Jeetu Patel, laid the foundation for Webex today and in the future by outlining the three focus areas for the group – reimagine work, reimaging workspaces, and maximizing customer experience.
Reimagining Work
As one would expect, Cisco's ability to "reimagine work," tenet is based on many of its AI capabilities. Patel gave the audience a high-level look at Webex AI, calling out audio intelligence, video intelligence, natural language understanding, and analytics, and used the new "catch me up" feature as an example. This is like transcription on steroids, where in addition to capturing the text, it can generate meeting recaps, tasks, notes, and chapters to enable people to catch up quickly.
What I like about this feature is that it addresses pre- and post-meeting experiences. Most vendors have done a good job of the in-meeting experience with noise cancellation, virtual backgrounds, etc. Few have addressed pre- and post-meeting. The analogy I've used is that many executives have handlers constantly prepping the person with key messages and reminders from previous meetings. Most of us do not have that but features like catch-me-up can fill that gap and make us all more productive.
Reimagining Workspaces
Regarding re-imagined workspaces, this is the area that Cisco has done more work in than any other collaboration vendor. In addition to having the broadest and deepest line of endpoints, everything from headsets, which includes a partnership with Bang and Olufsen, to home video devices, desktop endpoints, whiteboards, room bars, and more. At Cisco Live, Patel showed a video demonstrating the new "Cinematic Meetings," which uses multiple cameras to track a speaker around a room. It's called "cinematic" because the camera shots change based on the best possible view, much like what happens in a movie.
Another interesting new feature is "Meeting Zones" which puts a virtual fence around a physical area. Anything inside the Get Smart-like cone of silence can be heard only by meeting participants, while things outside the fence are muted. This is ideal for open spaces, cafeterias or anywhere else that's noisy. It also allows Webex to be used in environments where it was never used before, such as outdoor venues or even stadiums.
Maximizing Customer Experience
The third pillar, maximizing customer experience, is tied to its contact center business. This is an area where Cisco has loaded its platform up with AI capabilities. The keynote highlighted many interesting use cases, including conversation summaries, which are AI-generated chat and voice summaries to improve agent effectiveness. Webex will also use the summary data to build a real-time knowledge base to advance future interactions.
Patel showed an interesting generative AI capability where administrators could describe the function they want to perform, and then Webex auto-generated the code for them. The hysteria and hoopla around generative AI is at an all-time high, but so is the concern created around hallucinations Editor's Note: For more, see this article on hallucinations.
This is an excellent example of generative AI used on a curated data set, eliminating many of the problems people have encountered with consumer tools. It's like the world of search where we use Google to look at the weather, what's on TV, and who Taylor Swift is dating, but lawyers search for information in Lexis Nexis while financial analysts use Bloomberg.
Webex in Vehicles
Another Webex announcement at Cisco Live was the partnership with Audi. Webex has been very aggressive with its partnerships with car companies which now also include Ford, Volkswagen, Mercedes, Cariad, and Harmon. Also, Webex will now work with Android Auto, opening the door to 500+ car models. Editor's Note: Webex already worked with Apple CarPlay.
I was skeptical of the value of having Webex in a car, but I stopped by the Ford F150 in the World of Solutions (Cisco Live Expo Hall), where they had Webex running inside it. The experience was simple and intuitive, and I could see it used by field service, emergency responders, campus workers, or anyone else on the go. Knowledge workers can use it for audio calls as well. One could argue that a tablet or mobile phone could be used, and that's true, but the single-touch log-in from the large screen in the truck makes that preferable. Cisco is treating cars like connected endpoints, which they are, and is bringing collaboration to them.
Webex and Microsoft Teams
The last major component of the strategy that Patel outlined was the work Webex is doing with Microsoft Teams and other competitors. At one time, Teams was the mortal enemy of Webex, and even mentioning it at a Cisco Live would get you sent to the gallows of Vegas. Now, Webex can make the Teams experience better and less expensive.
Before the event, I asked Patel why the change in strategy, and he told me there were a couple of reasons. First, Cisco is obsessed with giving customers a choice, which requires being open and interoperable. His peer on the networking side, Jonathan Davidson, echoed the same sentiment when we were discussing the networking strategy today. Customer choice is something Patel has been preaching since he arrived at Cisco, and that's been driving much of the evolution of Webex.
The second reason it's as just the reality of the market. Microsoft has used its ability to tie Teams to Office 365, giving it a dominant share. Patel told me, "Once a competitor reaches about 20% market share, you need to re-think your strategy and find a way to use that trend to create a tailwind for yourself." That's what Cisco has done.
The most visible way Cisco interoperates with Teams is through the devices where customers will enjoy a native Teams experience in a Cisco endpoint. They also do Zoom and Google natively, which supports Patel's statement of giving customers a choice. Openness drives adoption, because it makes things easy for the customer, and during his time on stage, Patel stated, "There is no reason for anyone to buy any device from any other manufacturer other than Cisco." He's right if the customer wants a best-in-class device with the most choice.
The other way Webex is helping make the Teams environment better is through a co-existence strategy where Webex can deliver additional functionality at a lower price. Although Teams is "free" with the E3 license, customers must pay extra for webinars, events, calling, and other capabilities. These additional features can cost anywhere from $39 to $64 per monthly user. With Webex, customers can bring in polling, hybrid events, async video, calling, and several other capabilities for just under $12 per month.
Webex: Feature Rich
An interesting challenge for Cisco is ensuring customers know what's in Webex today. Over the past two years, the product has been loaded with new capabilities, so much so that many users may have no idea what some of the features do.
During an analyst breakfast, Nikhil Narvekar, VP and Global CTO for Graphic Packaging International (GPI), talked about this issue. His company brought trainers in to educate their staff on using the new capabilities. This seems like an excellent opportunity for Cisco Partners to
insert themselves into the value chain to ensure customers are successful. Webex does have the broadest set of capabilities today, and it can deliver experiences no one else can, but that's predicated on people using them.
At the show, I had a chance to talk to Joe Berger, Area VP of Digital Experiences, for World Wide Technology, a $17B systems integrator and one of Cisco's largest partners, about Webex becoming a Teams enabler. He told me, "We are excited about the opportunity ahead for Teams-Webex interoperability. There is a massive overlap between the two in our customer base. Cisco and Microsoft working together let customers use the best of both suites while enjoying a seamless experience between the two. It's a win for both vendors and, more importantly, the customer."
Cisco Live is in the books now, and there wasn't a lot of Webex news, which makes sense, given that the event is between Enterprise Connect and WebexOne. However, the announcements they did make were meaningful in that it showed just how much the strategy for the group has changed in the past few years.