Avaya recently hosted a webinar showcasing capabilities for the banking and travel sectors. Here are some of the key takeaways.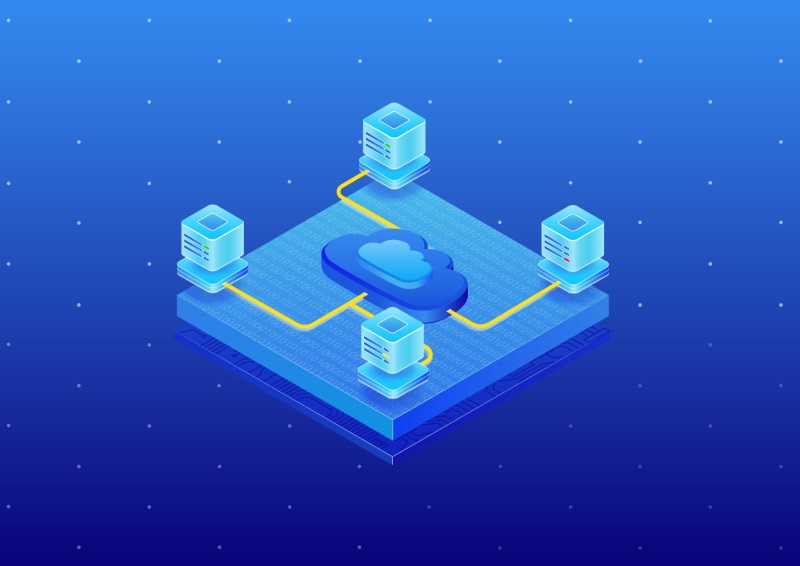 Digitization has led to an evolution in customer expectations. They demand real-time interactions, smooth transitions, and personalized solutions across different platforms and industries. This has put communications platforms at the center of many organizations' digital transformation strategies. One of the challenges businesses and IT leaders have is imagining what's possible. In my experience, the best way to articulate the impact communications can have in digital transformation is through customer use cases.
Recently, Avaya hosted a webinar showcasing the versatility of its Experience Platform's functionalities by focusing primarily on the banking and travel sectors. For those not familiar with the Avaya Experience Platform (AXP), it is a cloud-native solution that offers businesses ways to streamline customer interactions. The webinar highlighted AXP's capabilities using full solution demos and vertical use case demos catering to different roles.
In all the demos, a character named Alex represented the customer. She was placed in different scenarios to illustrate routine activities like banking online or booking a trip. The experience platform was shown to integrate with different technologies to solve problems for Alex, including Salesforce customer relationship management (CRM), Google Dialogflow, Microsoft Teams, artificial intelligence (AI) bots, and much more. The term "customer journey" is used broadly by any company that touches the customer. This includes CRM providers, UC systems, and contact center companies that must integrate with all the major customer-facing platforms.
"The Experience Platform is not new, but we've relaunched the use cases at the beginning of the year. We can measure the top use cases through surveys and ratings. So, we keep getting a lot of new ones from the field. The more we interact with customers, the more use cases we have to build out the platform, which is very exciting," said Giselle Bou Ghanem, global director of experiences and enablement at Avaya, during a webinar. All the use cases provided were based on actual customer scenarios but company names were left out for confidentially.
The first use case was a banking demonstration. In this scenario, Alex requested a loan but was waiting to find out what was happening with her application. The entire loan application process was entirely digitized, including ID verification, e-signatures, and e-payments to loan authorization through back-office integration.
The agent saw a personalized desktop specific to them, which guided them through step-by-step authentication, document upload, and a signature process that they must complete with Alex. The agent sent an SMS to Alex with a link to authenticate herself. Once authenticated, the agent realized a missing fee had stalled the loan progress. The agent sent a secure link, and Alex completed the payment step by step, guided by the agent. Throughout these interactions, the agent had access to various tools like knowledge management, CRM, and suggested content. This allowed the agent to reach out to back-office users who were not contact center agents for additional help. In this case, a loan expert attached the loan schedule details that helped the agent become fully informed and capable of supporting the customer.
The concept of back office – front office integration (also known as UCaaS / CCaaS) has been talked about for almost a decade. Customer adoption has been slow because use cases have been hard to find. The loan process, which is filled with human latency as there is a tremendous about of back and forth between front and back office, is an excellent example of the value a unified system can bring.
Moving on to another use case: a travel demo that showed how the platform serves existing customers looking to innovate. An airline wanting to integrate new features like social channels, AI bot capabilities, and Google's Contact Center Artificial Intelligence (CCAI) can do so through a modular approach with Avaya, which facilitates the integration of various communication channels based on the airline's specific needs. This provides agents with a single interface for both voice and digital and offers flexibility to transition at their own pace. Avaya's CEO, Alan Masarek, has talked extensively about the company's mission of delivering "innovation without disruption." This demo would enable a customer to keep its legacy voice platform but bring the digital channels for new capabilities.
The webinar showed a scenario where Alex was attempting to book a flight from Orlando to London using social media. The interaction began with an AI bot that responded to Alex's request and offered her options for departure and return. Alex wanted to use her travel points to book the flight, but she had to be redirected to a human agent because the AI bot could not handle the request. On their desktop, the agent had the history of the previous conversation with Alex, and they accessed a CRM app to ensure that she had enough points for an upgrade. Finally, the agent checked Alex's eligibility, completed the upgrade, and finished the interaction.
According to Ghanem, these capabilities are adaptable across various industries, which showed the broad applicability of Avaya's platform. The Experience Platform is designed to cater to diverse customer needs, be it self-service, digital touchpoints, real-time engagement, or operational efficiency. According to Avaya, the platform does not differentiate based on business size, whether large enterprises or small and midsize companies. It's designed to be flexible and scalable to meet future business needs while integrating with new technologies.
Most vendors serve either small businesses or larger enterprises. Avaya has been unique in its ability to do both although it has historically done that with different products. The evolution to Experience Platform enables Avaya to deliver its capabilities to customers of all sizes from a single platform. This lets them start small and scale up as required.
In the third use case, Avaya tapped into the metaverse, combining enhanced physical reality with digital interactivity. Alex, a prospective student, went on a virtual university tour and connected with the registrar's office in London. In this example, Alex is welcomed to the metaverse by a GenAI-powered bot, which identifies Alex. Based on Alex's profile, the system has the ability to dynamically provide relevant context and suggested courses.
As Alex navigates the Metaverse and reaches out to an agent, the context is passed from the AI bot to the agent, allowing the agent in the physical world to provide a personalized experience, understanding Alex's digital/virtual journey.
There's a recurrent theme here—the integration of AI—which is present in almost every other use case. Ghanem said that AI's role is to offer "solutions to challenges" faced by customers like Alex and larger organizations. The communications industry is highly competitive, with most vendors having excellent products. Success will be based on helping customers transform customer and employee experience. It's not just about the technology but how it can facilitate human connections and enhance the user experience.
For Avaya specifically, the company has certainly had its ups and downs, with the latest "down" coming from the financial restructuring. The company has been touting its ability to deliver innovation without the typical disruption customers face when going through a technology migration. Avaya's Experience Platform was designed to help customers improve the way people communicate with customers and fellow employees and the use cases prove that out.