The new center in Lagos, Nigera, will attempt to offset digital emigration and grow local talent by offering Cisco technology, training programs, and access to global Cisco experts to aid business development.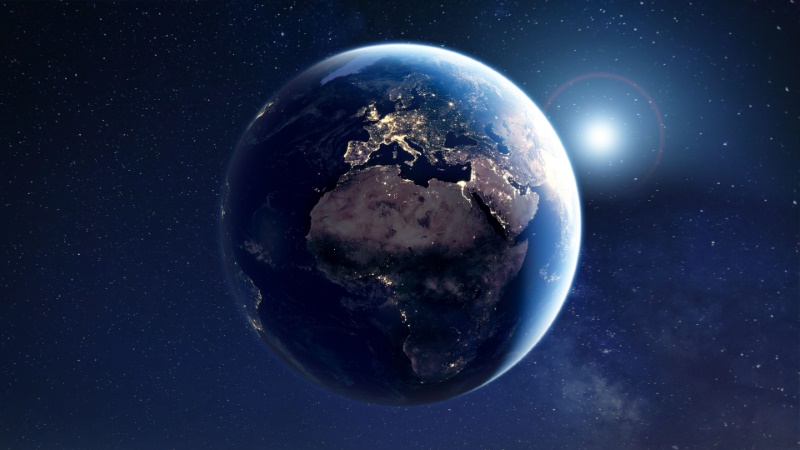 In a bid to foster local innovation and boost economic growth, Cisco has opened its first EDGE Center in Lagos, Nigeria. The new center will function as an incubator for small, medium, and micro enterprises (SMMEs) by offering advanced Cisco technology, training programs, and access to global Cisco experts to aid business development. The acronym EDGE represents the center's objective: experience, design, go to market, and earn.
Cisco and Nigeria's National Information Technology Development Agency (NITDA) signed an agreement on May 16, 2023, to promote digital transformation and bridge the digital skills gap in Nigeria. This partnership with Cisco will support Nigeria's goal of achieving 95 percent digital literacy by 2030. Furthermore, Cisco initiatives like the EDGE Center and the Networking Academy aim to reduce youth migration by equipping young Nigerians with digital skills that allow them to work globally without leaving Nigeria.
The CDA program has expanded to 50 countries with over 1,600 projects since its inception in 2015. The Networking Academy, another pillar of the CDA in Nigeria, has trained more than 400,000 Nigerians in digital and cybersecurity skills. The EDGE Center, which is an offshoot of Cisco's Digital Acceleration (CDA) program, focuses on sectors like education, transportation, security, and health.
Cisco's CDA program, headed by SVP Guy Diedrich, operates at a government level to help stimulate digital transformation across the impacted country. Cisco will work with country leaders to develop a plan and then often make the initial investment to kick-start the project. Cisco will make follow-up investments to ensure the country reaches its goals if required. Under Diedrich, CDA has been looking for other ways to engage with countries to help them modernize.
According to the World Economic Forum 2023 Future of Jobs report, digitization will shift who's working and what they're doing: While digitization will create approximately 97 million new digital jobs, it will also eliminate 85 million more traditional jobs. As the Future of Jobs report states:
The fastest growing roles are being driven by technology and digitalization. Big data ranks at the top among technologies seen to create jobs, with 65% of survey respondents expecting job growth in related roles. The employment of data analysts and scientists, big data specialists, AI machine learning specialists and cybersecurity professionals is expected to grow on average by 30% by 2027. Training workers to utilize AI and big data will be prioritized by 42% of surveyed companies in the next five years, ranking behind analytical thinking (48%) and creative thinking (43%) in importance. Digital commerce will lead to the largest absolute gains in jobs: approximately 2 million new digitally enabled roles are expected, such as e-commerce specialists, digital transformation specialists, and digital marketing and strategy specialists.
Cisco's global training initiative seeks to bridge the digital divide and ensure inclusivity in the digital future.
Taking its efforts a step further, Cisco is also deepening its ties in South Africa through a partnership with WomHub, an organization dedicated to supporting female entrepreneurs in the fields of science, technology, engineering, mining, and manufacturing. Together, they are launching two EDGE Centers in Johannesburg and Cape Town.
Through the partnership, WomHub start-ups will get hands-on training and advice from Cisco experts, potentially boosting the number of women-run tech businesses in South Africa. Cisco wants to create a robust support system for women in science, technology, engineering, and math (STEM). WomHub and Cisco will equip women with the tools and knowledge they need to grow their businesses.
On a grander scale, this initiative is geared towards developing smart, secure, and connected solutions that are crucial for South Africa's digital transformation. It also aligns with Cisco's recent partnership with South Africa's Department of Women, Youth, and Persons with Disabilities, which highlights the importance of skills enhancement in the tech sector.
Cisco's efforts in Africa underscore a broader commitment to fostering digital growth and inclusivity. By launching the EDGE Center in Lagos and partnering with entities like NITDA in Nigeria and WomHub in South Africa, Cisco is supporting emerging enterprises and promoting digital literacy. As we navigate the digital era, such initiatives lay foundational groundwork, ensuring that technology – and technology-linked jobs — are sustainable and accessible to everyone.