The company has applied enhancements to three major areas of hybrid work — reimagining workspaces, optimizing collaboration, and maximizing customer experience.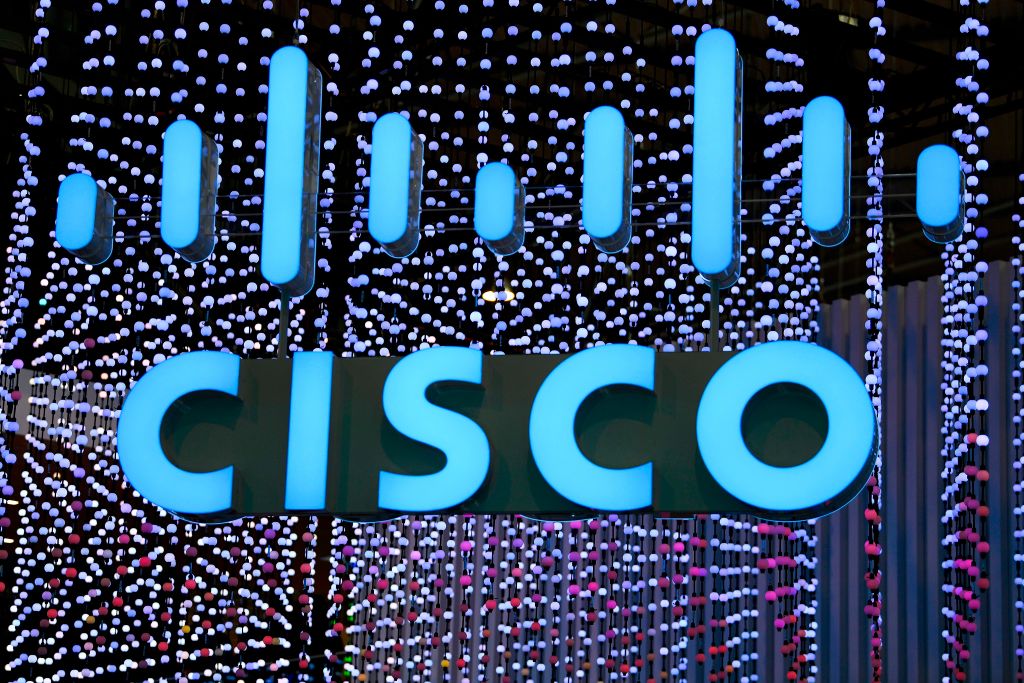 At Enterprise Connect 2023, Cisco introduced several artificial intelligence (AI)-powered Webex capabilities designed specifically for hybrid work. Chief among them are smart lighting and smart backgrounds for Webex meetings, improved video resolution when bandwidth degrades on one side, and improved camera tracking in a meeting space during a hybrid meeting.
Hybrid work is an interesting topic, yet every business seems to have their own definition of it. As a company, Cisco has done a tremendous amount of work helping its customers navigate the many instantiations of hybrid work by focusing on three key areas: reimagining workspaces, optimizing collaboration, and maximizing customer experience.
The company also introduced the concept of the "next normal" where the thesis is that the new normal isn't so new anymore and what we think of as the norm is constantly changing. Given that, there are three assumptions that one must accept as truth to buy into Cisco's roadmap of the next normal. These assumptions are: every interaction is hybrid; the office must be a magnet, not a mandate; and customer expectations are high. These three tenets are consistent with interactions I have had with IT and business leaders so I'll accept them as fact.
Cisco's announcements this week all go to supporting this next normal. Details are below.
Reimagining Workspaces
As workers come back to the office, the environment must support people collaborating with coworkers who are remote. This collaboration mode requires video to do more than just "see you, see me" —it has to facilitate more efficient meetings. Cisco already has a number of AI capabilities such as background noise removal, facial recognition and speaker triangulation, and has built on that with some new capabilities.
The Cinematic Meeting Experience works with multiple cameras to follow speakers and microphones in a room using voice and facial recognition and automatically switches cameras to capture the best view of the speaker. For example, a speaker may be addressing the room and the camera on the far wall would be the optimal one to capture the individual. If the person suddenly swivels to make a notation on a white board, a camera mounted on that board would then pick them up. This benefits hybrid workers as they can always maintain a view of the speaker instead of seeing their side or back as the speaker moves around the room.
Meeting zones creates a virtual boundary in front of the camera in a collaboration space, turning an open area into a meeting room. With this feature, anyone in the zone, appears on video and people outside do not. A company could set up several cameras with several meeting zones in a large room and different groups could be working simultaneously without having to worry about background distractions.
Optimizing Collaboration
Hybrid workers are faced with all kinds of unpredictable situations, from congested bandwidth to unexpected package deliveries during meetings. Cisco has brought a number of new capabilities to Webex to optimize experiences and deal with many of these irregular occurrences.
High-definition meetings without high-definition bandwidth is a geeky but brilliant feature. It's a little like when the Starship Enterprise was able to achieve warp speeds without warp drive. With regular video, when bandwidth is degraded, Webex will knock the resolution down to ensure the video still functions. This new AI feature transmits less data but then quickly infers the video on the other end. On the pre-briefing, Webex SVP and GM, Javed Khan showed the normal video, degraded video and the new Webex Super Resolution and the AI generated image was better than the original video, even at lower bandwidth. The implications of this are significant as now HD Video can be used in rural areas that still have low bandwidth speeds.
Smart lighting and smart backgrounds ensure people look their best in any environment. This feature can automatically correct for poor lighting, which many people have when they work from home. It can also adjust the background of a user based on the location. As an example, if I happen to be in Orlando for Enterprise Connect, where its typically bright and sunny and I'm doing a call at night, Webex can adjust the light to reflect typical conditions.
Be right back mode helps when the unpredictable happens. What does one do when a call is underway the doorbell rings? Or if your child calls you and you need to attend to them? Typically, one would get up and the person on the far side would be starting at whatever you have in the background. With this feature, when a worker steps away, Webex will automatically put up a BRB message and blur the background.
Maximizing Customer Experience
It's been well documented that customer expectations are at an all-time high and consumers will drop a brand because of a single, bad experience. This has raised the bar on every interaction a company has with a customer. Given the number of channels and the volume of interactions, it's now nearly impossible for agents and legacy systems to keep pace. Cisco is introducing the concept of the self-learning contact center by adding a number of new AI capabilities across Webex Contact Center and Webex Connect, its CPaaS solution.
Topic Analysis in Webex Contact Center reveals actionable insights for improved CX. The feature aggregates call transcript data and models trends succinctly for business analysts, giving them the information to proactively adapt to the needs of the customer. The capability is continuously learning and will get smarter over time.
Agent Answers acts as a real-time coach. With this capability, insights from both self-service and automated customer interactions are fed back into the self-learning contact center to increase the effectiveness of human agents. Agent Answers monitors the calls and then, in real time, will coach the human by surfacing knowledge base articles and other helpful information.
Automated chat summaries for agents uses AI to eliminate the need for agents to read long chat histories to determine issues and resolutions. The feature will turn the detailed conversation into a quickly digestible summary.
Automated code for rapid customize of customer journeys. The low-code flow builder in Webex Connect helps organizations orchestrate and automate end-to-end customer journeys. Webex is adding a new capability where users can simply describe the function they want to perform , such as "validate an email address" and the AI will generate the code automatically.
These new Webex enhancements, plus major acquisitions of companies like MindMeld and BabbleLabs which gave the company a team of engineers to integrate AI into its collaboration solutions, show Cisco's commitment to AI. Cisco continues to strengthen its expertise in natural language processing (NLP), audio, and video intelligence. For example, Cisco is extending noise removal and voice optimization to public switched telephone network (PSTN) calls, which means that even users on traditional phone lines can benefit from the new noise removal and voice optimization features.
"We've been working on AI for a long time and we're excited about the more recent advancements," said Khan, on the pre-briefing. "The unique capabilities we have are going to enable the next generation of experiences. We'll be able to do things like interpret the tone or the voice inflection of a customer to make decisions about how a customer might be feeling. Then, route them to a different agent based on those kinds of details."
Khan stressed the importance of not rushing AI development since it can result in poor user experiences. Instead, he said, Cisco is focused on building usable experiences powered by AI. Many businesses underestimate the difficulty of implementing AI. It takes time to tailor solutions for specific use cases, as success depends on training with proprietary enterprise data.
The next big battleground in collaboration will be in the AI arena and Cisco has dedicated a tremendous number of resources into making AI easily usable. The announcements made at enterprise connect were a solid set of capabilities that are optimized for a world where hybrid work is the way forward.