The company also announced a "kickstarter" program for Teams customers to bring Poly | HP solutions into their enterprise.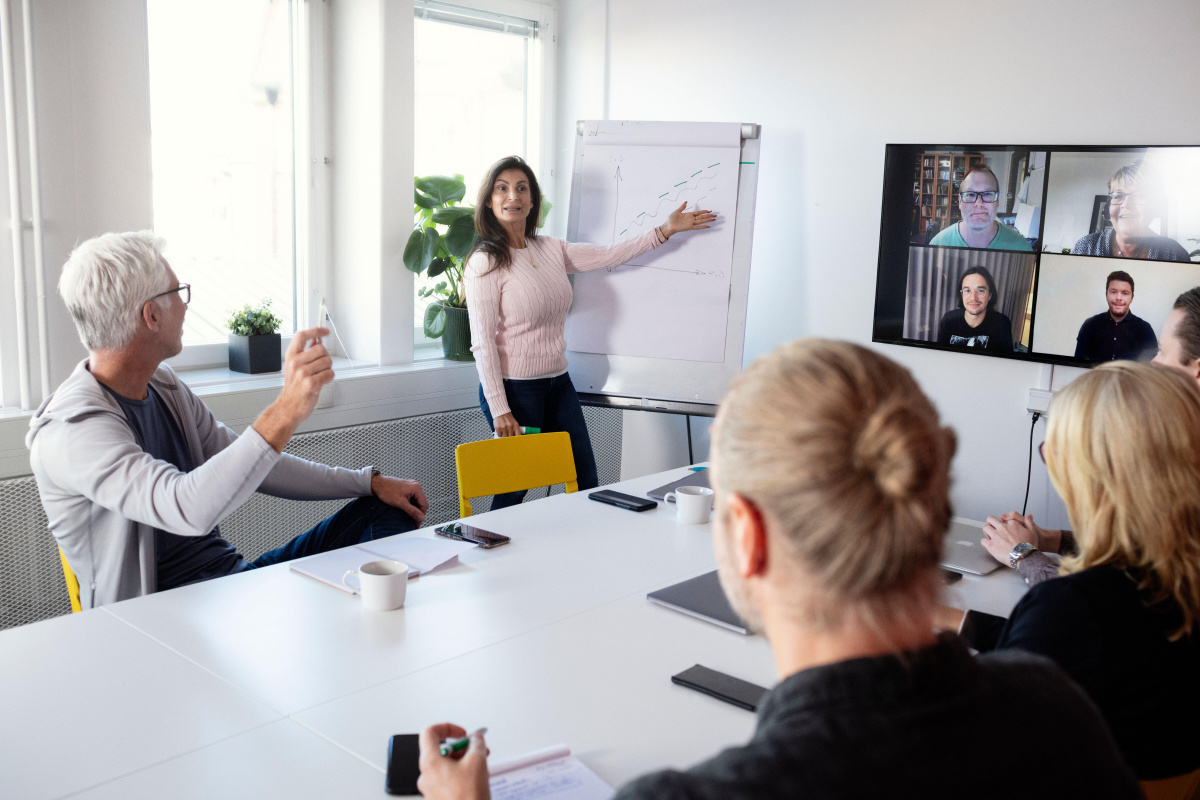 This week the ISE event kicks off in Barcelona. This is the first major communications-centric show of the year where the vendor community gets to show off their latest and greatest technology. At the event, HP announced a complete Microsoft Teams Room solution that brings together HP compute as well as endpoints from Poly. When HP acquired Poly, some industry watchers, myself included, wondered how well the two companies could go to market together. Work from home seemed obvious for personal devices, but the question was how Poly plus HP would extend into the workplace. The ISE launch is the first example of a combined solution as it provides everything required to power a Microsoft Teams Room.
As part of this announcement, the Poly Studio Room Kits for Microsoft Teams Rooms can now be paired with the Teams-certified HP Mini Conference PC for a complete solution. The HP PC runs Windows IoT, a member of the broader Windows 10 family designed specifically for this kind of use case. It's got a slimmed-down feature set and includes enterprise-class power management and manageability to connected endpoints, like a conferencing room PC. The PC is powered by the 12 Gen Intel Core i7 processor, giving it plenty of horsepower for collaboration and video conferencing. The PC comes pre-loaded with HP's endpoint security software, Wolf, to protect the device. Businesses are using collaboration tools like Teams to share sensitive information making endpoint security an important component of the solution.
Historically, Poly (and Polycom before) has maintained a broad portfolio of devices for Microsoft collaboration software. Its latest endpoints are designed for Teams, but Poly was one of the first endpoint manufacturers to jump on the Microsoft bandwagon. At ISE Poly added two more products to its list of devices. These are:
Poly CCX350 phone – Poly's first Microsoft Teams-certified desk phone with a physical dial pad. This type of phone is ideal for a shared endpoint in high-traffic areas as well as retail, manufacturing, and other environments. The phone comes outfitted with Poly's Acoustic Fence and NoiseBlockAI enabling businesses to put the phones in areas that may have been typically too noisy. Stadiums, airports and hotel lobbies are excellent examples.
Poly Voyager Free 60 Series wireless earbuds – These are professional-grade wireless earbuds that are built for work but can also be used for everyday life. Key features include active noise canceling (ANC) and WindSmart technology, enabling people to wear them while out walking. There are two versions – a standard model with a charging case or the Voyager Free 60+ UC with a smart charge OLED case. The earbuds are available in a version certified for Microsoft Teams and non-certified for other platforms.
HP also announced programs to simplify the purchasing of a Poly | HP solution. The My First Room 2.0 is a promotional bundle that includes the new HP Mini Conferencing PC-based Microsoft Teams Rooms solution and Android-based Teams Rooms. If also offers one-time discounts on first-time purchases. Think of this as a "kickstarter" program for Teams customers to bring Poly | HP solutions in.
When it comes to third-party solutions for Microsoft Teams, there is no shortage of options available to customers. One of the challenges for Teams has been that doing anything "end to end" often involved cobbling together multiple products from different vendors. This announcement from HP was good to see as it demonstrates the value of bringing the two portfolios together.