8×8's new Supervisor Workspace and the integration of UCaaS features promises improved contact center performance and customer experiences.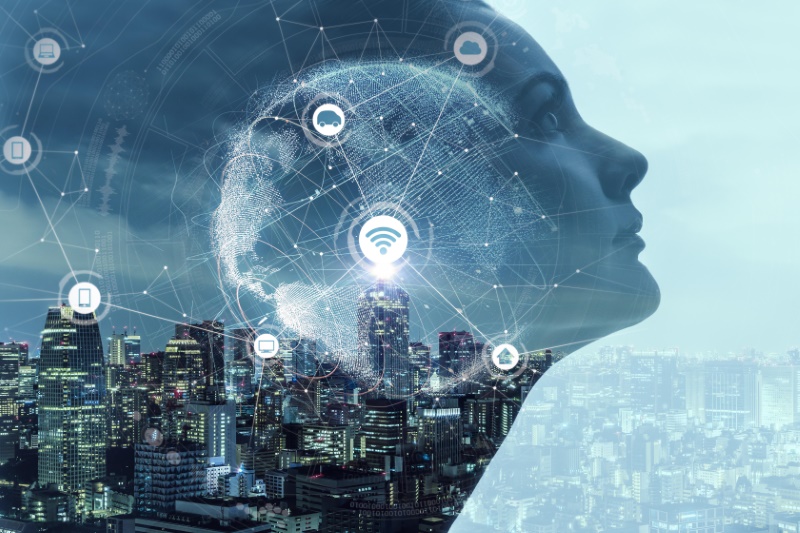 It seems like every communications provider is touting its ability to improve customer and employee experiences with a converged Unified Communications as a Service (UCaaS) and Contact Center as a Service (CCaaS) offering. Conceptually, the coming together of UCaaS and CCaaS makes sense. Integrating the two previously separate domains enables seamless workflows that span back office and front office. Often, a contact center agent or sales professional, to cite two common examples, would need interact with a customer in one system and then use a separate solution to get answers from co-workers. The integration of the two removes the human latency built into processes today.
With that being said, the customers I have talked to have had difficulty understanding how it applies to their business. What's been missing are specific use cases that can help customers understand the benefits. 8×8 has attempted to provide the rationale for integration by looking at the value of specific job functions. When the company announced its XCaaS (eXperience Communications as a Service) product, it launched with a cloud contact center, business phone, video meetings, team chat, and SMS capabilities, but quickly followed up with the release of 8×8 Frontdesk, which was aimed at the receptionist role.
UCaaS Integration Can Pay Dividends
Last week, the company announced several updates to its Supervisor Workspace solution, first unveiled in March of 2023. In that announcement, 8×8 noted that it built the Supervisor Workspace to blend analytics, performance management, and team admin capabilities. While many of these capabilities are considered traditional CCaaS, the ability to interact with the broader team or even with an individual "behind the scenes" is where the UCaaS integration can pay dividends. For example, if a bad call is being handled exceptionally by an agent, the supervisor could create an ad hoc meeting, record it and then share the session with other agents for a teaching moment.
Specifically with this release, 8×8 loaded up the features and packaged it in a single interface. The company highlights five key features:
A single pane of glass that brings together visibility across 8×8 Contact Center with a centralized view of insights and operations.
Embedded trend analysis to help drive better contact center performance, insights that can help supervisors improve speed to correction.
A no-code ability for contact center leaders to customize their workspace so they can manage teams and make decisions in the way that makes the most sense to them.
User-friendly design and an intuitive interface: Easier onboarding and quicker supervisor ramp-up times thanks to a more user-friendly design and interface.
The ability to work from anywhere, on any browser.
Managing Remote Agents
8×8's press release noted that Supervisor Workspace has been a fast-growing product for them – which should not be a surprise. A contact center with some or all of its agents remote is significantly more challenging to manage. Historically, particularly with smaller contact centers, supervisors could manage by walking around the contact center and learn by listening to cues that a call was going awry and then quickly act. Today, supervisors need data and analytics to help understand performance and effectiveness, and that is what 8×8 is delivering.
Hunter Middleton, Chief Product Officer at 8×8, said that cloud-based contact center solutions—everything from AI-driven self-service and intelligent routing to tools designed to help agents provide better service across any channel and interaction—have helped organizations and agents improve customer experiences.
But, he said, "Supervisors and team leads, who are responsible for ensuring that agents are performing and productive, have been unable to fully benefit from these advances until now. With 8×8 Supervisor Workspace, contact center leaders can now get a holistic view across the organization from a single pane of glass. Providing a personalized space that blends real-time agent information and performance recommendations with customer journey and business insights allows organizations to enhance agent efficiency, performance, and customer engagement."
UCaaS Integration Helps Eliminate the Human Latency
The AI intelligence and omni-channel capabilities are what one might find in most mainstream CCaaS solutions. Still, it's the ability to interact with the broader "back-office" via UCaaS where a customer would get better bank for their buck as it can reduce or even eliminate the human latency created from having to toggle between systems. Any time the user is the integration point for systems, issues will arise.
The announcement quoted a customer of 8×8. Mark Weingarten, Vice President, Patient Services at Affiliated Physicians, said that his firm's supervisors and managers need to be able to access information from multiple apps to support contact center and agent performance. "8×8 Supervisor Workspace…[provides] our supervisors with optimized visibility of critical contact center data in an intuitive manner, all within a single interface."
8×8 is a very active company. The improvements 8×8 made to its partner ecosystem, which I wrote about recently, have been vital in helping the company serve its customers more thoroughly. The Supervisor Workspace announcement shows how 8×8 is continuing to round out its 8×8 XCaaS platform with UCaaS features.