The company's new data platform approach focuses on three areas of data management that are critical to enterprises: data security, data recovery, and data freedom.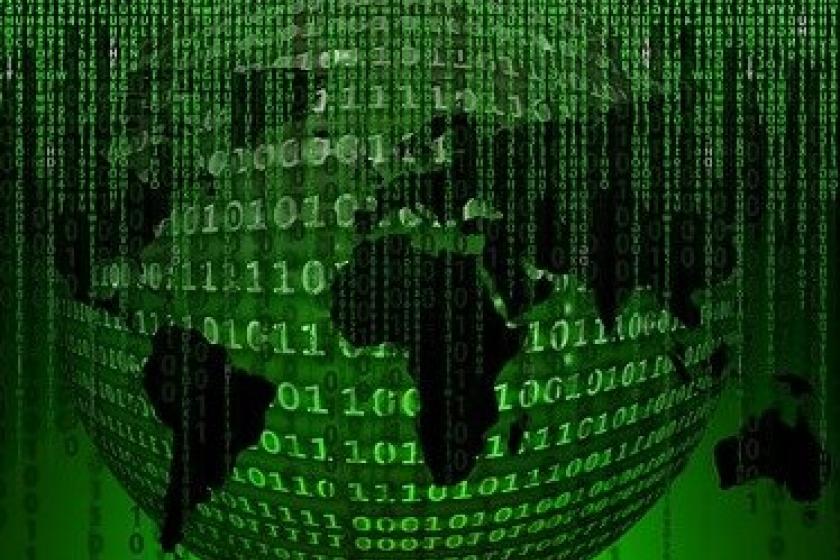 Recently, backup and recovery provider, Veeam, announced version 12 (v12) of its Backup & Replication suite, along with a new platform approach that includes enhanced cyber resilience and support for hybrid cloud environments. Veeam also announced a new ransomware warranty, putting its money where its mouth is when it comes to keeping businesses running, even in the face of ransomware attacks.
Backup and recovery is certainly a mature market, one that many industry watchers says is a commodity. It's always been my thesis that very few markets ever really become commoditized as long as the vendors continue to drive innovation into them. Many thought servers were a commodity until Cisco launched its UCS product and gained a competitive edge. The same can be for PCs, and Apple continues to get a price premium in an area that's tough to differentiate. Since its inception, Veeam has focused on making backup and recovery easy, which is actually quite hard to do. As an analyst, I've often joked that when it comes to backup and recovery, every company I talk to is great at the backup, but it's the recovery where businesses struggle. The new capabilities in the Veeam Data Platform include the following.
Direct-to-object storage backups
A new API lets businesses move complement what it's doing with disk storage and take advantage of the scalability of on-premises and cloud object storage. The API enables backup to Veeam's ecosystem of on-premises object storage partners or directly to cloud object storage without any performance degradation. The big benefit of this is it eliminates the need to maintain infrastructure and staff at edge locations.
Immutability for all workloads
Integration with immutability solutions from multiple vendors creates more options for ensuring full, fast restoration following a successful cyberattack. Options include on-premises object, block and file storage, hardened repositories, deduplicating storage appliances, cloud object storage, and tape. Hybrid cloud support includes cloud-native AWS and Microsoft Azure workloads, new cloud-integrated agents for lift-and-shift workloads, and unified cloud monitoring and reporting.
Cyber resilience
New monitoring capabilities support early identification and alerts of activity that could indicate the potential for a ransomware attack, enabling a faster response. Comprehensive scanning ensures only clean data is restored, and new orchestration capabilities enable companies to plan and automate testing of restoration in a virtual sandbox, so restoration becomes a one-click operation during a data crisis. Orchestration also enables companies to clearly demonstrate disaster recovery compliance.
Ransomware Warranty
A new ransomware warranty, an option with Veeam's Premium Edition, covers the cost of data recovery up to $5 million. It includes a 30-minute support service level agreement (SLA), quarterly health checks for best practices, and more. Veeam can also deploy its ransomware SWAT team – experts trained in ransomware recovery – to support businesses under attack.
The Platform Ecosystem
Veeam APIs streamline integration with data partners. As noted above, Veeam already integrates with a range of immutability and object storage providers. New in v12 is the Smart Object Storage API (SOSAPI) that adds even greater performance and availability for Veeam to control and optimize object storage, with integration on launch day with partners that include Pure Storage, Scality, and Object First. Veeam also works with security partners like Symantec, Windows Defender, and other third-party security companies that enable API or command-line integration. These partners are, in addition to a host of accredited service providers that help customers implement security best practices.
Veeam Editions
Veeam has introduced three new editions: Foundation, Advanced, and Premium. All three contain the basic Veeam Backup and Replication v12 software. The Advanced and Premium editions add Veeam ONE to provide intelligent monitoring, analytics, and observability to identify and resolve backup or recovery problems. The Premium Edition adds Veeam Recovery Orchestrator, providing the orchestration capabilities described above. The company continues to offer a small business edition, Veeam Data Platform Essentials, which includes backup & recovery, along with monitoring & analytics, as well as its free Veeam Backup and Replication Community Edition.
Increasing Demand for a Data Resilience Platform
According to statistics provided by AAG, the first half of 2022 saw around 236.1 million ransomware attacks globally, accounting for approximately 20% of cyber breaches. Kaspersky reports that during the first ten months of 2022, the proportion of users attacked by targeted ransomware almost doubled compared to the same period of 2021. Cybersecurity Dive, for example, reports that the number of ransomware attacks against schools and government continued apace, while cybersecurity firm Dragos Inc. found that attacks on industrial firms increased by 87%.
Veeam's own Data Protection Trends report found that more than 85% of companies were the victim of a ransomware attack over the previous 12 months, and 95% are moderately to extremely concerned about cloud security. Yet 82% still use manual processes to recover their data after an outage, creating a critical gap between how quickly they need to return to operations (RTO) after a ransomware attack or other data disaster versus how quickly they can actually do it. Coveware, for example, reported that ransomware attacks caused an average of 16.2 days of downtime.
Veeam's new data platform approach offers hope, focusing on three areas of data management that are critical to enterprises: data security, data recovery, and data freedom. As noted above, the Veeam Data Platform works with an ecosystem of storage and security companies. It ensures immutability for backup data sources and tests backed up data before bringing it back online to eliminate the possibility of restoring malware. Veeam also accelerates data recovery with its orchestration capabilities. Yet, Veeam manages to do all this while still enabling customers to choose the right storage target for their needs – data center, cloud, edge – and move data from system to system as necessary.
We are not yet winning the fight against ransomware, and businesses continue to struggle to get their systems operational again following a cyberattack or other data disaster. Many companies still take a siloed approach, with disconnected systems responsible for data backup and recovery, disaster recovery, and data security. Companies that want to protect their data and return to operations quickly following a crisis need to take a more integrated approach, ensuring security and recovery without sacrificing data freedom and data performance.
Solutions like the Veeam Data Platform combine their core strengths, of backup and recovery (the company states they are "unapologetically a backup and recovery company"), with an ecosystem of technology and channel partners to help companies understand their backup and recovery requirements, plan for the range of scenarios they are likely to face as threats evolve, detect threats faster, and execute recovery quickly and easily to minimize the time and costs required for returning to full operations.