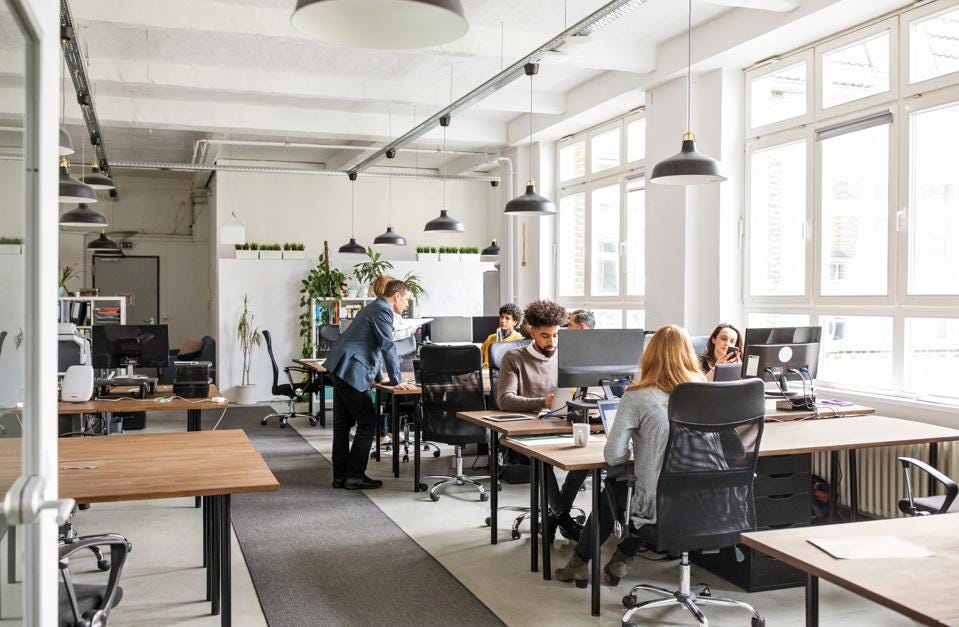 Over the past two years, the workforce has changed in ways we could never have foreseen. Hybrid work is now the norm, leadership styles and strategies have evolved to encompass the new way of work, and workers are taking the time to decide if they actually like their job. We've seen the highest resignation numbers in decades – 4.4 million workers left their jobs in September 2021 alone!
There have been many articles written about the Great Resignation, many of them focused on the negative aspect of the trend. But I believe the Great Resignation is actually a great opportunity. The ways employers attract and retain talent are changing but in reality, these changes are long overdue.
From an employer perspective, hiring and attrition used to only be about how much a company paid. After the pandemic, that's simply no longer the case. Employees aren't as interested in money as they used to be. They're significantly more concerned with flexibility, work-life balance and overall company culture. And perhaps the most important, they want to be successful at the jobs they have. They want to be fulfilled. As the world of work changed, so did the expectations of workers.
As the pandemic continued to keep workers working remotely, companies had to reimagine what the workplace looked like. Without a central place to work, the need for the right tools to help workers get their work done became critical to a company's success. Identifying and implementing the right tools, including collaboration tools, content management systems and customer-facing tools, is crucial as we look to the future of work.
Right now, many companies and businesses have a hodgepodge of tools. They'll bring in one vendor for this, and another one for that. For example, it's commonplace today to use Zoom for meetings, Cisco Webex for messaging, Talkdesk for a contact center and 8×8 for calling.
This ends up being a confusing and discombobulated experience for employees, which often reflects in the quality of customer service as customers wind up suffering as workers move information between tools to get the answers they need. But companies can control this!
When you boil it all down, the most successful companies are the ones that have mastered the ability to make a good decision, with the right people, in the shortest time frame possible. When equipment or tools don't work, it's frustrating and unproductive. In fact, my research has found that up to 15 minutes of every meeting is wasted just getting the meeting started. Collaboration tools are much easier to use but the disjointed nature of them causes workers to scramble in every meeting. Companies are impeding themselves by not harnessing the full power of their workforce, which affects their competitiveness.
Don't be fooled – your employees know if you're not investing in their tools. If you're trying to save money with a less effective platform, your team knows. After months or years of a frustrating experience, they'll find a company that takes their tools – and by extension, their time – seriously.
How do you pick the right tools to set your team up for success?
1. You need a single tool.
It doesn't make a lot of sense to have a separate application for each collaboration function. When you have several tools, you end up making the employees the integration point for the company. For example, when an employee is spending time copying and pasting from one platform to another, you know your solution isn't cutting it. The more encompassing a tool is, the less back-and-forth for employees. (This also cuts down on manual user error as well.)
At a minimum, the product suite should include video, screen/app sharing, calling, messaging and ideally, contact center. One important point to note is that a single tool does not mean a single vendor. For example, Cisco Webex has bidirectional interoperability with Microsoft Teams and Zoom, so businesses can use both seamlessly.
2. The solution needs to work both in the office and at home.
At this point in the pandemic, companies have failed their employees with the lack of tools and execution of hybrid work. Looking to the future, companies need to prepare for any combination of work: all remote, all in-person, or some hybrid solution. There needs to be a similar experience in-office and out of-office. This means the tools you have at work, you have at home: personal desk phones, meeting room systems, whiteboards, headsets, customer-centric tools and anything else your employees need to succeed. It's important to build an experience that is identical regardless of where the employee is working. If one is "better," the worker will generally defer to that location.
3. The experience should be uniquely tailored..
Identifying collaboration tools and platforms that are embracing the low-code / no code way of the future will help your employees customize their overall experience. Every employee is different, so a one-size-fits-all solution may not work for your team. Find a platform that allows users to take the components they need – and skip the ones they don't – and you'll have a happier and more productive team. Low-code / no-code ​​enables business people to add new capabilities or build new experiences without any formal software development training.
4. Look at it through a developer's eyes.
Employees don't want more applications; they want better functionality built into the tools they have. Work with your developer's to build a unique solution for your team. For instance, take the Zoom experience and build it into another app. Instead of adding tools, think about integrating tools.
Alternatively, users may want to integrate apps into the collaboration tool. All the collaboration vendors do this, but it's important to check the interoperability list and ensure the critical apps your company uses are supported by the vendor, or at least on the near term roadmap.
5. Make sure artificial intelligence is in play or on the roadmap.
The future of collaboration is in AI. Advanced AI capabilities make tools easier to use, and allow us to do things we haven't done before. Think about the meeting application that recognizes someone raising their hand, or an event application that makes virtual events as personal as in-person events. Other AI examples that are here today include real time language translation, transcription, noise block and more. In the near future, we will see capabilities such as emotion detection, virtual/augmented reality, meeting summaries and much, much more. The future is moving this way; make sure your tools are ready.
As employees become more savvy to having the most productive work environment, make sure you're giving them the tools they need to succeed. If you don't, they'll find another job that will.