RPA technology in healthcare uses software bots and artificial intelligence to automate critical or recurring functions, saving organizations time and money over time.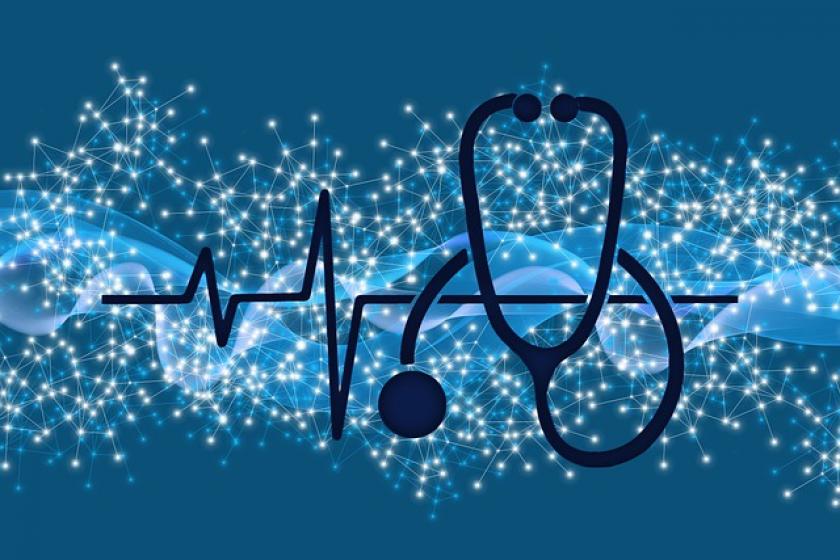 Healthcare professionals use electronic medical record (EMR) systems to keep track of billing, manage patients, and maintain records of medications. However, physicians and nurses spend too much time daily inputting data into EMR systems. EMR also requires comprehensive testing and updates, which is a manual and time-consuming process for the IT team. It is estimated that the healthcare industry spends $2.1 billion each year on manual, repetitive tasks.
Robotic process automation (RPA) is a technology that can effectively address these issues in healthcare. The technology uses software bots and artificial intelligence to automate critical or recurring functions, saving organizations time and money over time. Keysight recently hosted a webinar explaining how RPA is revolutionizing healthcare. In the webinar, industry experts shared challenges healthcare organizations are facing with manual software testing and solutions they can adopt to address those challenges.
In a post-COVID world, the healthcare industry is dealing with staffing pressures and increased regulatory requirements—both state and federal regulations, as well as requirements from insurance companies. Meanwhile, software systems are becoming more complex, and tackling them requires an automation strategy. Without an automation strategy, organizations that deal with large software suites, such as EMR systems, can't keep up. They either fall behind or push undertested software into production.
Healthcare organizations are in dire need of efficiencies, according to Dave Hester, technical consultant at Eggplant, a software test automation platform that was acquired by Keysight Technologies in 2020. The platform can test any application, system, or device using a digital twin. While model-based testing has been around for a while, using digital twins in software testing is a fairly new concept and a recent offering in the Keysight portfolio. Using Eggplant's AI-powered digital twin modeling, organizations can accurately predict how software will behave in various conditions.
"Those who are doing automated testing are forced to learn two different coding languages or different processes. What makes Eggplant unique is it's for those who are doing process automation for the first time and those who are existing automated testers. They want to be able to use one product to take care of both," said Hester.
Then there's patient care. Many physicians feel like they spend too much time doing manual entries, whereas they would rather spend more time with patients. RPA can automate repetitive core workflows like placing orders and patient discharge, as well as administrative tasks that physicians and nurses perform. One example is automating queries for medical staff who work with case managers to get insurance approvals. Those queries could be running in the middle of the night when the staff is not available. When the staff arrives in the morning, their day's work can already be queued up.
RPA is a huge industry, growing 40 percent annually, according to Chuck Schneider, founder of Redpoint Summit, which specializes in AI-powered EMR personalization. There are several reasons for this. First, organizations are feeling the pressure to move faster and reduce costs. Second, technology around automation has advanced, where RPA software does all the work and a specialized team of software engineers is no longer needed. RPA is a proven technology that has been used by organizations for several years.
Redpoint knows firsthand how healthcare organizations can benefit from automation by recognizing friction points within EMR systems. Redpoint examines the systems that physicians and nurses use, identifies patterns, and then applies RPA for personalization. As an example, think of a neurologist who sees patients with similar health issues and medications every day. Redpoint generates a checklist of pre-completed details that physicians can click on when placing orders for these patients.
"It just wouldn't be feasible as a manual task. Imagine a hospital system that has 3,000 users. If it took an hour for someone to create a list of orders for each user, that would be a year and a half of one person's full-time job building those orders," said Schneider.
Today, organizations can directly correlate their return on investment (ROI) to the tasks where they've implemented RPA tools. Data from Deloitte shows RPA not only provides a higher ROI because it's cost-effective, but it also enables compliance, better quality and accuracy, and increased productivity. As a result, organizations can reduce their operating costs and increase customer satisfaction by adopting RPA.