The use of artificial intelligence (AI), and especially GPU-powered AI, can help telcos solve some of their biggest challenges.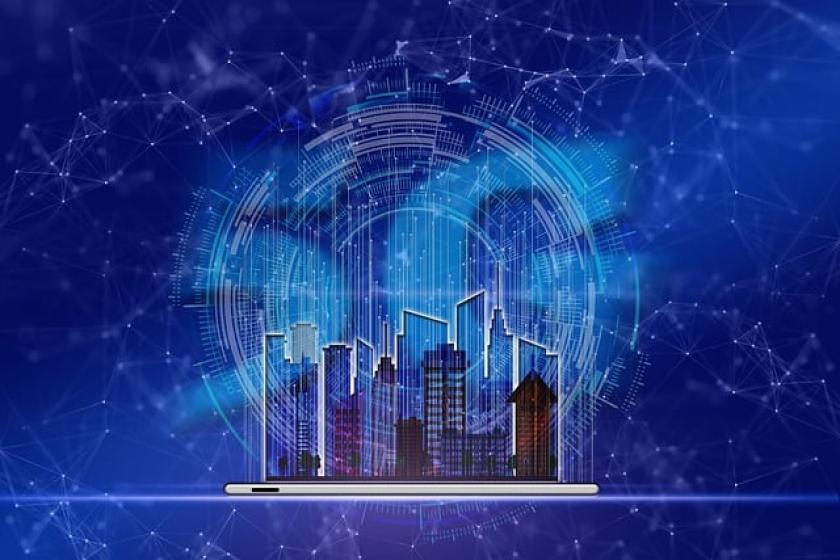 GPU market leader NVIDIA recently held its virtual GPU Technology Conference (GTC). The show is loaded with product updates on how accelerated computing and artificial intelligence (AI) can change the way we work, live, and are entertained. Much of the historical GTC content has been geared toward the early adopters of AI, including healthcare, gaming, media and entertainment, and science and research.
One of the more interesting sessions at GTC was about how AI is enabling telcos to transform themselves. Telco transformation has been a big theme at the recent Mobile World Congress and is something the world has been waiting for, but telcos are a slow-moving group of companies. The need to evolve is there, though, as service providers need to lower their cost of operations and create new revenue-generating services, and AI provides a path to both.
As part of this discussion, the company announced that AT&T is leaning into its reliance on NVIDIA, adopting the full suite of its AI offerings to transform its operations and achieve sustainability goals by relying on NVIDIA-powered AI for processing data, optimizing service-fleet routing and building digital avatars for employee support and training.
AT&T isn't the only telecom company that's working with NVIDIA. Fujitsu, NTT Docomo, NTT East, NTT West, SingTel, SK Telecom, and Vodafone all participated in GTC, and the company lists many more telecom companies as customers.
Here are the top five ways that NVIDIA says it's helping these companies make huge leaps in their operational capabilities.
Processing More Telco Data Faster
Underpinning all the benefits listed below that AI-powered operations can deliver is the ability to process data faster. For example, by using GPU-powered AI, AT&T has achieved a 3.5 times speed-up in the processing of their data workloads on Databricks while netting a 40% reduction in their cloud costs associated with processing these workloads. GPU-enabled systems are certainly not cheap, but NVIDIA CEO Jensen Huang often jokes that with GPUs, "the more you buy, the more you save" when compared to CPUs only, and this is a good example of that.
Optimizing Telco Service-Fleet Routing
Managing field techs on a regional or national scale has always been daunting because efficient scheduling is the key to keeping costs down and customers happy, but fieldwork – whether building systems, doing customer installs, or responding to customer issues – is unpredictable.
AT&T, which sends out 30,000 technicians every day, used to run a three-hour data-intensive process every night to establish the ideal schedule for the next morning – which could be immediately thrown off when things went wrong on the first scheduled stops. By migrating the process to NVIDIA's routing optimization software running, AT&T reduced processing time to around six minutes. In addition to a more than 40% reduction in cloud costs, AT&T saw a 6% increase in the number of jobs each technician could complete each day. On top of that, the telco will eventually be able to run the process multiple times a day to enable real-time rerouting as delays cause timelines to change.
Improving Employee and Customer Experiences
It's no secret that telcos have historically struggled to deliver great customer experiences to the point where telco service is often the butt of jokes, as in this SNL skit outlining the canceling of cable. AI-enabling a contact center has the potential to change this. NVIDIA's AI solutions for text-to-speech and text translation are creating the foundation for more sophisticated chatbots that can actually help customers instead of frustrating them and provide assistance to agents during calls.
According to NVIDIA, telcos have also shown great interest in generative AI and creating their own variant of ChatGPT to help serve customers and employees. One use case is the ability to ingest huge amounts of proprietary knowledge and documents related to processes, procedures, and policies and use a ChatGPT-like solution to build custom self-service experiences.
Telcos are also exploring how they can use NVIDIA's Omniverse Avatar Cloud Engine, which runs large language models to build avatars that can run atop chatbots to further enhance customer experiences, run retail kiosks, and even become brand ambassadors or the face of a company. According to NVIDIA, AT&T is exploring several internal and external use cases, such as avatars that support internal IT teams, help with onboarding new employees, and even providing real-time feedback during field inspections by combining an avatar with video analytics.
Planning, Building, and Operating the Telco Network
AI systems also have the potential to play a huge role in helping telcos improve network buildouts. A key strategy that companies are considering is creating digital twins that include vast data sets of all the existing towers, fiber, and other facilities and assets – including what they know about competitors. The company could then overlay plans for new facilities in an unlimited number of scenarios to determine optimal configurations based on costs, opportunities for automation, increased operational efficiency, improved service availability, enhanced customer experiences, etc.
Digital twins enable real-time collaboration to accelerate decision making, and they can play a critical role in business continuity and disaster recovery planning.
Supporting Sustainability
NVIDIA claims that it offers the world's most energy-efficient computing platforms. I'm not sure how to validate this statement or not, but I can say that the use of GPUs does have a significant impact in becoming greener when compared to CPU-only systems. By combining its GPU efficiency and acceleration with its software solutions, the company is seeing performance increases of 20 times for AI inferencing, 18 times for model training, and five times for data analytics compared to running the same workloads on CPUs. This means companies can make significant progress toward their sustainability goals by simply deploying fewer servers to achieve the same level of performance or better.
NVIDIA also offers a line of data processing units (DPUs), which offer up to a 30% power savings compared to CPUs and are often used at the edges of the network to enable companies to offload applications from CPUs to a far more energy-efficient processor.
Telco transformation is long overdue. While I've been critical of the telcos for not moving faster, I also understand that these are massive companies with complex systems making evolution extremely difficult. The use of AI can greatly reduce the risk and help telcos solve some of their biggest challenges.