Healthcare organizations must react to changes quickly by making their networks as automated as possible.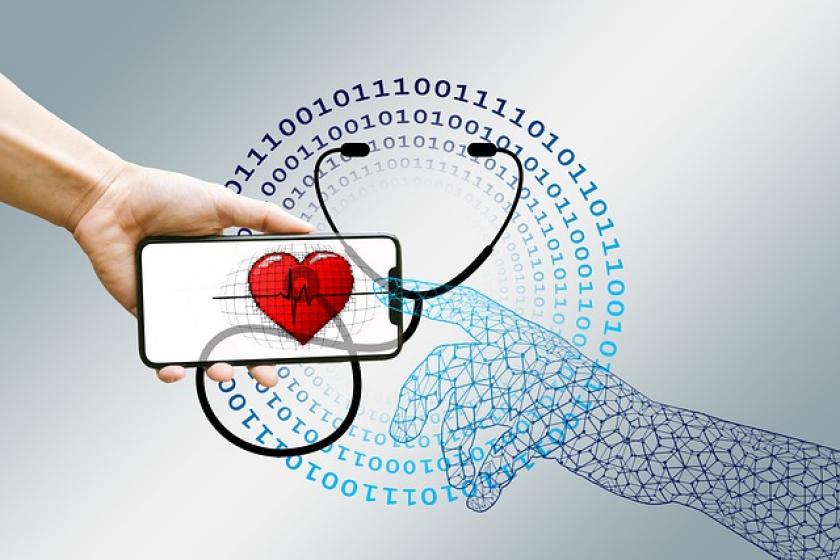 COVID-19 permanently changed healthcare business models, creating tremendous demand for telehealth services and increasing the number of connected systems, users, devices, and applications. The modernization of healthcare is a trend I had been watching for well over a decade, but most organizations in this industry are budget-constrained and risk-adverse, which leads to long innovation cycles.
The pandemic forced the hand of hospitals and other healthcare facilities, and now the IT teams are faced with the challenge of meeting the demands of these evolving healthcare environments. Whether it's a hospital, a virtual physician, or a remote clinic, users expect the same level of service, security, and reliability across these different "pockets of care" that the pandemic has created.
Extreme Networks recently hosted a webinar, "Diagnosing the Keys to IT Security, Efficiency, and Simplicity for Healthcare," where a panel of IT professionals from Extreme, Novant Health, and OSF HealthCare discussed the important role networking plays in enabling new services/apps and delivering patient care. They shared best practices for secure, flexible, and reliable healthcare networks and the technologies they used to build such networks within their own organizations.
Their webinar identified six foundational challenges that the healthcare industry is currently facing: budget constraints; regulations/processes; staffing shortages; an aging society; the growth of telehealth; and data security. Especially when it comes to data security, the panelists unanimously agreed that the healthcare industry has been a major target of cyberattacks since the pandemic began. According to data shared by Extreme during the webinar, 82 percent of healthcare workers have experienced an Internet of Things (IoT)-focused cyberattack, while ransomware cost hospitals approximately $21 billion in losses last year alone.
"Across the globe, number one on the list is cybersecurity. During a ransomware attack, systems are down, and if we cannot provide clinicians with the data they need, that's the worst-case scenario. It could be a matter of life and death, not having systems available," said Rob Hale, senior manager of technical engineering at Novant Health, a four-state integrated network of physician clinics, outpatient centers, and hospitals.
The Novant Health network consists of more than 1,800 physicians and over 35,000 employees across 800 locations, including 15 medical centers and hundreds of outpatient facilities. At the peak of COVID-19, Novant Health saw an opportunity to expand its network—both wired and wireless—and come up with new ways of serving patients. For example, the organization set up vaccination clinics in remote locations, using Extreme's technology for provisioning and managing the network.
Today, Novant Health continues to push the envelope by onboarding 20 to 25 applications every week that come into its environment, and its resilient network is able to handle the load. The organization continues to move toward next-generation platforms with Extreme, such as zero-touch provisioning (ZTP) for automatically deploying network devices in a large-scale environment. So, new devices can be provisioned easily without having a highly-skilled staff dedicated to this task, said Hale.
Novant Health implemented Extreme's Fabric Connect solution to build its virtualized network that automates manual processes and allows the organization to deploy apps/services much faster than in the past. Fabric Connect provides flexibility when it comes to executing network segmentation with centralized firewall failover, for instance. On top of that, Fabric simplifies payment card industry (PCI) compliance since Novant Health no longer has to do a multi-protocol label switching (MPLS) overview every few seconds for every piece of data.
Just recently, Novant Health pushed out 62.8 petabytes (PB) of data. It has approximately 8,800 access points, and it's running about 3 million session initiation protocol (SIP) calls on its huge network. The challenge is the same everywhere in healthcare—the amount of data, apps, and devices continue to skyrocket. On average, U.S. hospitals report having 10 to 15 connected medical devices per patient bed, with more than 350,00 connected devices in large hospitals.
"We built ourselves to be our own carrier, our own phone network. It's all built within our network service layer," said Hale. "We can put any architecture over our network, and those are the things you don't think about until you really start to deploy a multitude of services and offerings across the network."
For OSF HealthCare, which also rolled out Fabric Connect, the top priority is delivering healthcare in new places and being able to handle the strain on the network. The nonprofit Catholic organization consists of a medical group, hospital system, and healthcare facilities in Illinois and Michigan. Four years ago, it had a traditional circuit-switched telephone network with a high failure rate. The network needed a refresh to improve resiliency, reliability, and user support, according to Collin Summers, OSF's director of network services.
OSF has since grown to include 15 hospitals and 140 locations across Illinois. With Fabric Connect, OSF has the same switch everywhere and is running a single operating system, which has simplified the deployment of new facilities and devices for the organization. When acquiring facilities and switching users, setting up firewalls is no longer a problem. OSF can easily add servers when consolidating data centers without revamping the entire environment.
During the pandemic, the growth of telehealth created a need for voice, video, and text—all coming in through the internet from outside sources. This impacted not only the network capacity for OSF but also the security and control of the network. Like other healthcare organizations, OSF isn't only focusing on physical buildings anymore. Security must be consistent throughout—whether it's a COVID-19 testing van driving around, a small remote clinic, or new devices coming into a large hospital environment.
"We can't compromise patient data or the integrity of our network because of all the attacks that are continuously going on," said Collin. "As things come through the network, we can isolate what needs to be isolated. So, you can walk into any OSF facility, deploy that device, and know it's secure. We can manage and control it."
The transformation that the healthcare industry experienced over the last couple of years isn't going to stop. Organizations must react to changes quickly by making their networks as automated as possible. Extreme recommends that organizations adopt IT-enabled healthcare deliverables, including digitizing and modernizing existing networks, boosting operational efficiency, prioritizing cybersecurity and risk management, and creating a superior patient and clinician experience. Addressing these key deliverables will ensure that networks are running smoothly and securely while patients get the care they need, wherever they may be located.