Medibus uses a Cisco router platform for connectivity and access to services, such as translators and medical specialists via telemedicine, and more.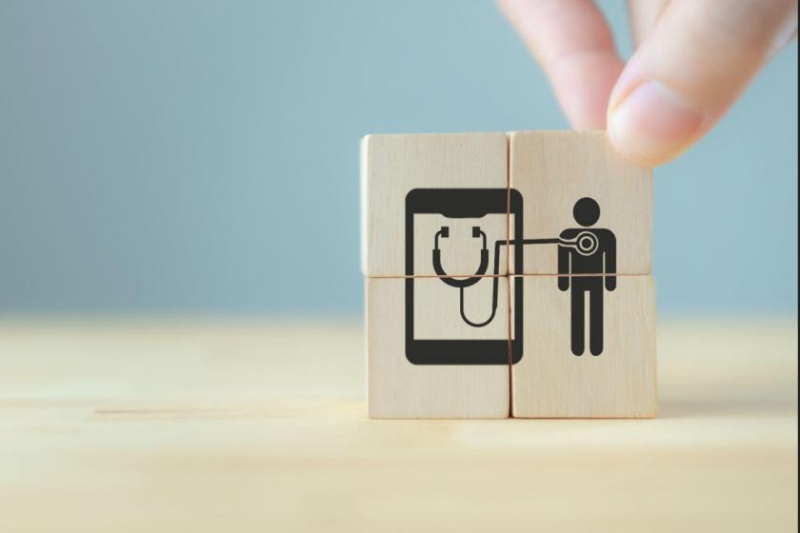 Digital transformation plans are on the agenda for almost every country around the world, but many lack execution strategies due to various challenges. In response to stalled national digital agendas, Cisco launched the Country Digital Acceleration (CDA) program in 2015, providing local governments with structure and technological support. Since then, the CDA program has completed over 1,500 digitization projects in various industries, including healthcare, a common focus across all participating countries.
What is Medibus?
One innovative CDA project, Medibus, combines transportation and healthcare to deliver medical services to people wherever they are located. Cisco recently hosted a webinar sharing the Medibus success story and how its partnership with Deutsche Bahn, a German transportation company responsible for operating over 18,000 buses, ensured that people have access to healthcare even in areas where medical expertise is lacking.
Together with Deutsche Bahn, Cisco activated an entire Medibus fleet in April 2022 after identifying a problem of "medical deserts" in rural areas, explained Mirko Bass, business development manager at Cisco. Oftentimes general practitioners will close their practices in those areas, forcing people to travel long distances for medical care. This situation is further exacerbated by the aging population and a lack of medical professionals, particularly those unwilling to settle far from cities.
"There is a disbalance between the small villages and the big urban centers. On top of that, fewer medical professionals want to work full-time. So, the idea was to bring healthcare directly to where and when it's needed," said Bass.
The team decided to repurpose an old bus by removing seats and modeling it after a general practitioner's office. Cisco digitally networked the bus to provide additional services and brought the pilot project to life through the CDA program. That's how the Medibus mobile doctor's office was born. The Medibus staff typically consists of a bus driver, a general practitioner, and a support person.
A brief history of the Medibus project
In 2016, the Medibus project shifted its focus to providing medical care to Syrian refugees entering Germany. The language barrier was a big challenge, so Cisco implemented a medical translation system, allowing refugees to access healthcare services in their native language. With a touch of a button, the system connects to a roster of 750 medically-trained translators who speak 50 languages. High-quality communication between doctors and patients became a game-changer in providing accurate diagnoses and medication to the refugees.
Medibus offered an added advantage of visiting refugee settlements instead of requiring refugees to leave their safe zones and travel elsewhere to get medical care. The first Medibus prototype in Berlin vaccinated over 10,000 people in 50 refugee settlements. With such strong demand for the Medibus, Cisco and Deutsche Bahn invested in building the next series of vehicles to continue serving those in need.
After Russia invaded Ukraine, Germany experienced another influx of refugees. Cisco and Deutsche Bahn deployed Medibuses across Berlin, Cologne, and Hamburg, in addition to launching the MedibusHelps.org initiative to provide refugees with free healthcare and language support. MedibusHelps.org has since aided over a million displaced Ukrainians. Meanwhile, Medibuses have vaccinated 1,200 Ukrainian orphans evacuated from Odesa to Berlin. The children required the shots to attend schools in Germany.
Originally developed to provide medical care in rural areas, the Medibus project has grown to be much more than that. During the COVID-19 pandemic, Medibuses were used for antibody testing and mass vaccinations. They also offered medical support during the flooding crisis in Germany a few years prior. Furthermore, private companies have rented Medibuses to perform voluntary health checks for their employees.
Today, Deutsche Bahn operates seven Medibuses in Germany, each equipped with 16 solar panels for emission-free operation. The buses have two patient rooms, a laboratory, a restroom, refrigerators for vaccines and medications requiring cooling, a reception area, and a waiting area. They contain everything one would expect in a doctor's office, such as electrocardiograms, blood centrifuges, and even mobile X-rays.
How does the Medibus work?
The core Medibus technology is like a "Swiss Army Knife" that enables a versatile, efficient, and innovative healthcare solution, said Bass. For example, the Medibus utilizes Cisco's 1800 rugged router platform and supports various connectivity options, including 3G, 4G, LTE, 5G, and satellite. The platform connects the Medibus to a variety of services from Cisco's ecosystem, such as translators and medical specialists via telemedicine. On top of that, Medibus provides secure access to medical records and integrates with a telemetry system for fleet management. This allows Deutsche Bahn to monitor the bus health status, like tire pressure and battery consumption.
Due to the project's success, Medibus operations will likely be expanding to other countries. There are ongoing discussions about deploying Medibuses in Australia, the Netherlands, Austria, and Turkey, as well as additional rural areas in Germany. Cisco is also considering collaborating with Deutsche Bahn to use autonomous shuttles for transporting patients to and from Medibus appointments. This would combine mobility and healthcare services, offering patients a seamless experience.