The new switches, like past generation products, run the company's EOS operating system ensuring a consistent feature set, making it easier for organizations to evolve their network.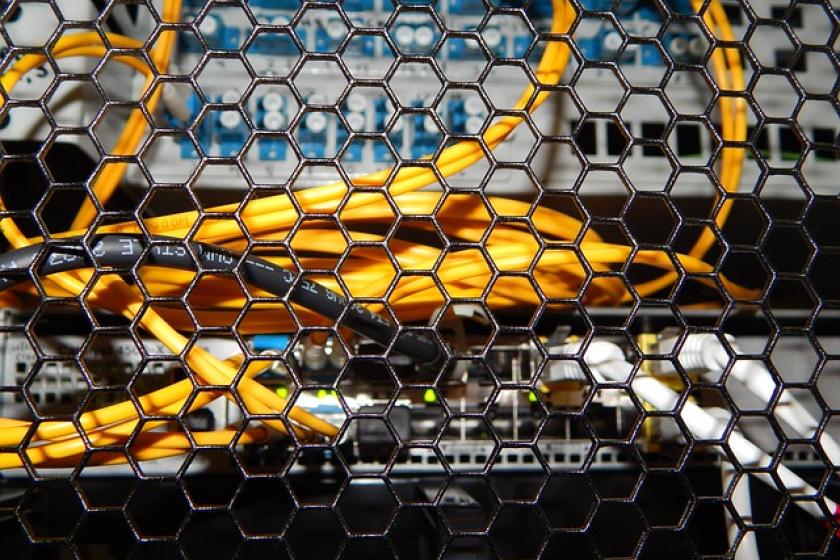 This week, high-performance network vendor Arista announced the expansion of its popular 7050X4 and 7060X5 switches. The former has been deployed in enterprise environments, while the latter is commonly found in hyperscale backbones. Both sets of products are designed at supporting the transitions in their respective segments as they look to up the speed to support next-generation compute. Arista has built products to meet the unique needs of each market. The trend of "more speed" is certainly common to both markets but how the networks are being used are different, hence the separate product lines.
Hyperscaler network evolution is being driven by scaling AI/ML clusters, intercloud connectivity, and compute consolidation. Enterprises are looking at larger-scale cloud deployments, including private clouds and AI/ML initiatives, not at the scale of hyperscalers, but it's certainly becoming more important. This is causing a wide-scale network upgrade where enterprises are transitioning from 1/10/25G to 50/100G, and the hyperscale clouds are shifting from 50/100G to 100/200/400G, and the new Arista products address the needs of each of these markets.
Looking at the details of the products, the new 7050X4 switches are based on Broadcom's Trident4 silicon. The new products utilize industry-standard small pluggable form-factor (SFP) interfaces and take them to a new level with new 100G SFP-DD and DSFP for quad-speed support and QSFP-DD for 40G to 400G speeds.
The new 7060X5 systems are based on Broadcom's Tomahawk4 chips and are designed to be multi-role leaf and spine products that can support high-density 800G. This is ideally suited to meet the needs of high-end storage and HPC requirements but also future generations of server connectivity using industry-standard QSFP and OSFP interfaces. The use of these optics enables customers to evolve to the new switches without having to upgrade their fiber plant.
These latest products by Arista continue its long history of releasing new products that leverage the latest silicon that are backwards compatible with existing products. This gives customers an element of investment protection as they can often redeploy the existing product to other parts of the network. Also, each generation of products brings a higher density of high-speed interfaces. For example, one of the versions of the new family has 32 800G ports, double the 16 ports in the last generation.
Also, as one would expect, the new products are also "greener" as they consume less power. During a pre-brief, Arista estimated customers should see a 20-40% reduction in power, which seems reasonable given the historical power curve of new silicon. In actuality, the power savings might be better than that, as Arista assumed the network footprint would be the same post-migration to the new products, but customers could see a consolidation of switches given the higher density.
At these speeds, the new products could displace InfiniBand switches for compute cluster connectivity. This is a trend I have been expecting for years, as these niche protocols are difficult to work with. Ethernet has been the standard for the majority of the network but did not have the speed and latency requirements for compute cluster connectivity. Ethernet latency has come a long way, and at 800G, speed should no longer be an issue. Many high-performance use cases, such as ML/AI, use InfiniBand for connectivity within the cluster but then Ethernet for connectivity to the broader network. This creates protocol translation issues and introduces unnecessary latency. Also, InfiniBand is significantly more complicated to configure and manage than Ethernet. There's a reason that Ethernet won out as the "one protocol to rule" them all for network connectivity. Outside of niche use cases, such as cluster computing, Ethernet is now deployed everywhere. These new switches can help network professionals build an end-to-end network on a single protocol. This transition obviously won't be immediate, but there has been no growth in InfiniBand for some time, and with Ethernet being a viable alternative, the replacement of it should accelerate.
For Arista, this release is consistent with its overall strategy. The new switches, like all Arista products, run its EOS operating system ensuring a consistent feature set, making it easier for organizations to evolve their network. While Arista's heritage is data center and hyperscale, it continues to expand its footprint within these environments.