Whether one is a telecom engineer or works in an enterprise, digital twins will eventually be the way managing a network is done.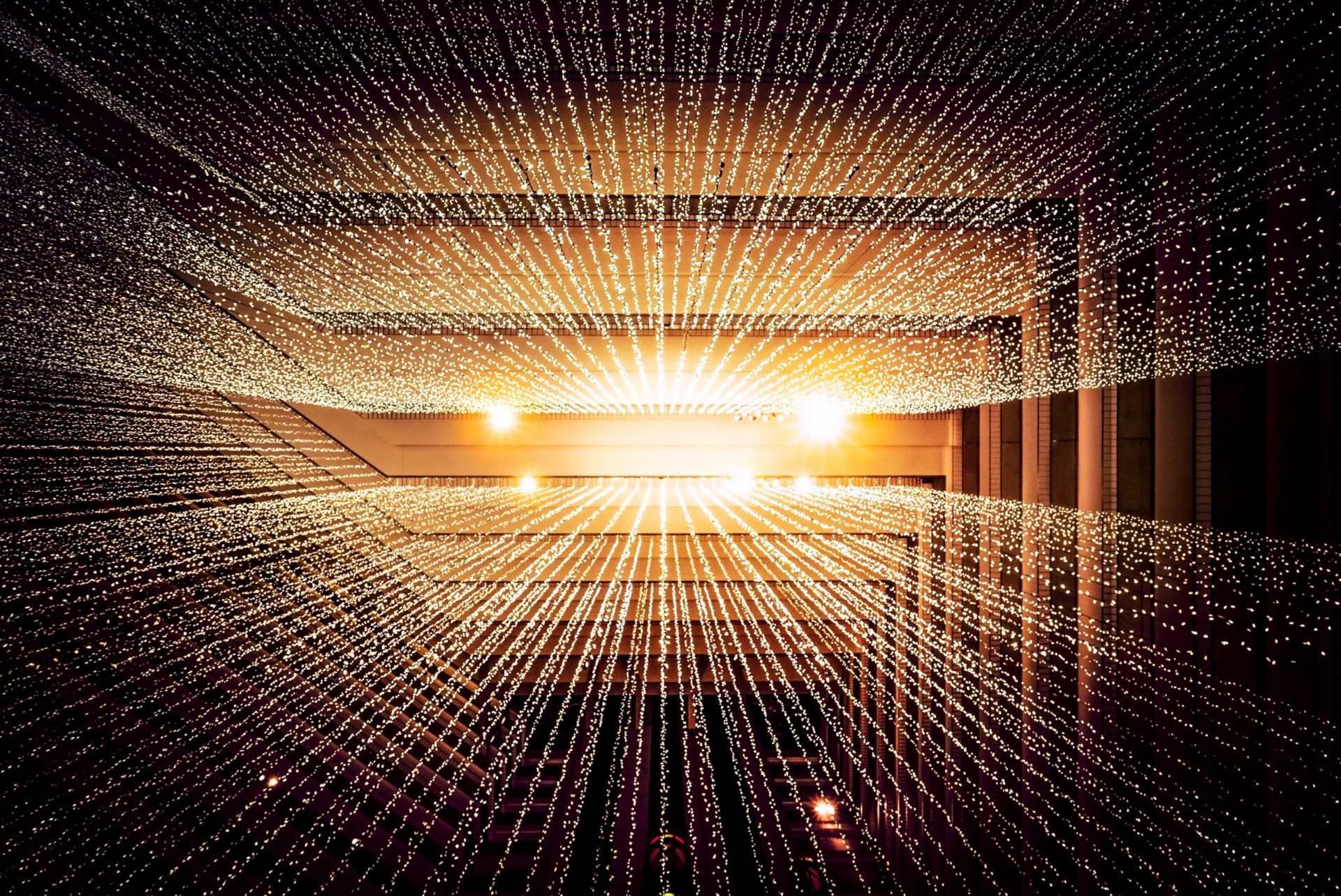 The most recent Mobile World Congress (MWC) took place at the end of February. The main theme of the show has been and continues to be telco transformation for the better part of the last decade. This is obviously a very broad term and encompasses many aspects, including the shift to cloud native, the rise of 5G, and more. One of the newer topics has been the use of artificial intelligence (AI) to reduce the operational overhead in running a network. Historically, for every dollar a telco spends on equipment, it costs them another five dollars to run the network. At MWC, one of the emerging topics that fall under the umbrella of AI is the use of digital twins to improve operational efficiency.
Digital twins are virtual replicas of physical systems that operate in real-time, bridging the human-machine divide. They are created using various data sources like sensors, computer-aided design (CAD) models, and historical data. Digital twins are especially useful in industries like manufacturing and healthcare for creating simulations in a virtual environment, but they're also increasingly being used in networking.
Deploying networks requires designing, testing, optimizing, and provisioning, which can be a prohibitively expensive and complex process. Digital twins address such problems by providing a realistic view of the network. This was the topic of discussion at this year's MWC Barcelona trade show in a session titled "How Are Digital Twins Driving Network Transformation?" featuring a panel of telecom and networking experts.
Digital twins are beneficial in creating virtual models of networks that go beyond simple visual representations. The unpredictability of networks means that digital twins can test different scenarios and mitigate potential issues. Automation is a key advantage of digital twins since they can significantly reduce time and human error. In fact, digital twins have the potential to become the governance for AI and extreme automation in the future by building trust between humans and machines, according to Stephen Douglas, head of market strategy at Spirent Communications.
Before diving deeper into the discussion, it's important to understand the difference between an artificial intelligence (AI) model and a digital twin, as well as the drivers and barriers of digital twins in the telecom industry. On the upside, an AI model provides a generalized view and doesn't always use real-time data, while a digital twin can interact with the real asset and store historical data. On the downside, digital twins are more complex and resource-hungry, which makes them expensive to deploy.
Digital twins require a significant amount of data and computing resources, so telcos must ensure that the investment is worthwhile and that they're not just deploying the technology for technology's sake. Since digital twins haven't been widely deployed in the telecom industry, operators may not be ready to handle the level of complexity involved. Additionally, telcos must consider stakeholder buy-in and management. Digital twins solve specific problems for specific assets, and there needs to be coordination to avoid potential challenges.
The top areas where digital twins are being used in the telecom industry are network operations, testing the network for power efficiency and performance, radio and network planning, and network key performance indicators (KPIs). Here are some examples of how telecom companies are using digital twins:
Network operations: Digital twins are used to test networks for power efficiency, performance, and planning. For instance, Vodafone has created a digital twin of the UK, which captures all of its network infrastructure and provides a detailed understanding of Vodafone's signal propagation to improve network planning.
Network KPIs: Verizon partnered with Slim.AI to collect data across thousands of sites for the purpose of fraud detection and predicting network performance during large public events. Verizon also uses digital twins to forecast energy costs based on changes to the network, like the addition of new cell sites.
Testing and modeling: Spirent has created an environment that uses network emulation and real-time traffic to provide a digital replica of 5G networks. The British telecom testing company sees an opportunity to use digital twins to test connectivity models in industries and private networks.
The metaverse: Ericsson uses digital twins to test various scenarios without risking damage to the actual equipment. But Ericsson's ultimate goal is to create a fully immersive metaverse environment where users can interact with network elements and get feedback from instrumentation, even without specialized knowledge.
Vertical applications: Australian telco Telstra is leading a consortium of companies in New South Wales to deploy a spatial digital twin of critical infrastructure to help mitigate the impacts of forest fires.
As evident above, digital twins are widely used in the telecom industry. Yet, there is a whole set of other challenges when it comes to the enterprise. Last year, Extreme Networks rolled out an enterprise-focused digital twin technology called ExtremeCloud IQ Co-Pilot, which allows organizations to build their networks in demo mode and troubleshoot before they're deployed. This provides Extreme's customers with a real-time digital replica of their entire network, regardless of its complexity.
"We believe we can bring digital twins to enterprises directly in an easy-to-use way and change the way enterprise networking is done," said Nabil Bukhari, Extreme's chief technology officer.
Bukhari believes digital twins can be used successfully for continuous deployment and development, resulting in improved quality and reduced time to market. Extreme's digital twin solution is managed through its cloud interface and has been shown to improve quality by 30 percent and reduce time to market by 27 percent for one Fortune 50 enterprise customer. However, there are several factors organizations must consider when it comes to planning, rolling out, and training digital twins for enterprise networks.
Before implementing digital twins, organizations should identify the most immediate value areas to start and get everyone on the same page. What is the likelihood of deploying a digital twin, the availability of data, and the potential financial implications? These are all key questions that need to be answered. It shouldn't turn into a massive undertaking that requires years to implement. While there is a long way to go in fully utilizing digital twins in networking, the foundation has already been laid.
Whether one is a telecom engineer or works in an enterprise, digital twins will eventually be the way managing a network is done. It lets network pros validate configurations before they are put into production, virtually eliminating human error. My research shows that, after all these years, human error is still the largest component of unplanned downtime. Given the importance of the network today, this needs to change, and digital twins are the change agent.